We've Helped Thousands of Happy Clients Buy Investment Properties & New Homes Throughout Australia
We strongly encourage you to check out our reviews on Facebook and Google to see for yourself why everyday people continue to use No1 Property Guide.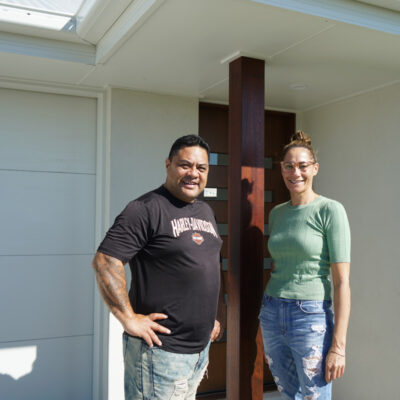 Sharlene & Dion
2020 Equity Investment Property


Sharlene and Dion already owned a home when they came to Darren and No1 Property Guide seeking help. They wanted to break into the investment property market but were coming up short being able to fund their new investment.
But, thanks to Darren Walters' proven investment property system, Sharlene and Dion were able to utilise the equity in their existing home, combined with help from Darren's system and the No1 team, to add a second brand new custom home to their property portfolio
FAQs
Can I use Superannuation to buy property?
You can indeed use your Superannuation to purchase an investment property, whether it be a residential or commercial property.
How much does it cost to see if I qualify?
Absolutely nothing!
Is this a scam?
No, you can find information all over the internet of people putting their super to work for them. We have already helped thousands become homeowners and build a property portfolio, read our 5 STAR reviews to confirm this.
Why use Super to invest in property?
Using your Super to invest in property allows you to use the banks plus your super to buy property using your super that you would otherwise not be able to invest in.
How do I know this system will work for me?
It works. However, it doesn't work for everyone's situation and you definitely need professional guidance to invest in property using your super. This is why we assess the information you provide to us thoroughly to determine if you qualify and if it will work for you.