UNDERSTANDING YOUR FACTUAL OPTIONS IS YOUR FIRST STEP!
Our mission is to make homeownership a viable possibility for clients from all backgrounds, situations, and circumstances. We understand the financial pressure created by trying to save for a hefty deposit. Starting out on this journey should be an exciting time – we're here to show you that the future you desire is within your reach.
No1 Property Group are Home and Finance specialists. We have so far helped hundreds of happy clients transition from renters to homeowners and experience this freedom and security for themselves.
Owning a home is something everyone deserves to experience. We have a wide range of solutions available, including No or Low Deposit House and Land Packages, New Builds, Completed Homes, and Custom Designs.
FIRST HOME BUYERS
Looking to buy your first home? No1 Property Guide can help with a new build. We can access your First Home Owner Grant (FHOG) and any other government subsidies you may be eligible for.
OWNED BEFORE
Previously owned property and don't qualify for the FHOG? Struggling to save for a deposit while renting? Stop paying someone else's mortgage and start living your own dream.
CUSTOM NEW BUILDS
Description for this block. Use this space for describing your block. Any text will do. Description for this block. You can use this space for describing your block.
COMPLETED HOME BUYERS
Ready to move in within 21 days? We also have completed new homes available for purchase across a range of premium estates. Stop renting and move straight in!
INVESTMENT OPTIONS
Make your money work for you. Our finance experts can help you make educated investment decisions such as reducing your current mortgage, purchasing investment properties, minimising tax, and superannuation investment solutions.
Do you know your Borrowing Capacity?
Get Pre – Qualified Today!
Pre-Qualification
The first step is pre-qualification. This allows our mortgage managers to calculate your borrowing capacity for your no or low deposit home loan. From here our hard-working team can show you all options that fit your requirements, including the location and home design that suits your borrowing capacity.
Secure & Apply
Once we have found the perfect house and land package, we secure your lot while our mortgage managers organise your mortgage and Great Start Grant (GSG) / First Home Owners Grant (FHOG) approval.
Let's Build!
The next step is the fun and exciting part! Our builders organise the council approvals so they can start building while you pick your colour schemes and landscaping options.
Get Pre – Qualified Today!
We've helped many happy clients transform their situation from renting to owning with our proven framework, No Deposit Home Loans Australia
Everything you need to know about
Building your New Home
So, you've decided to build your own brand-new home. What a great opportunity to create the perfect future for your family! Download a free copy of our First Home Buyers Guide.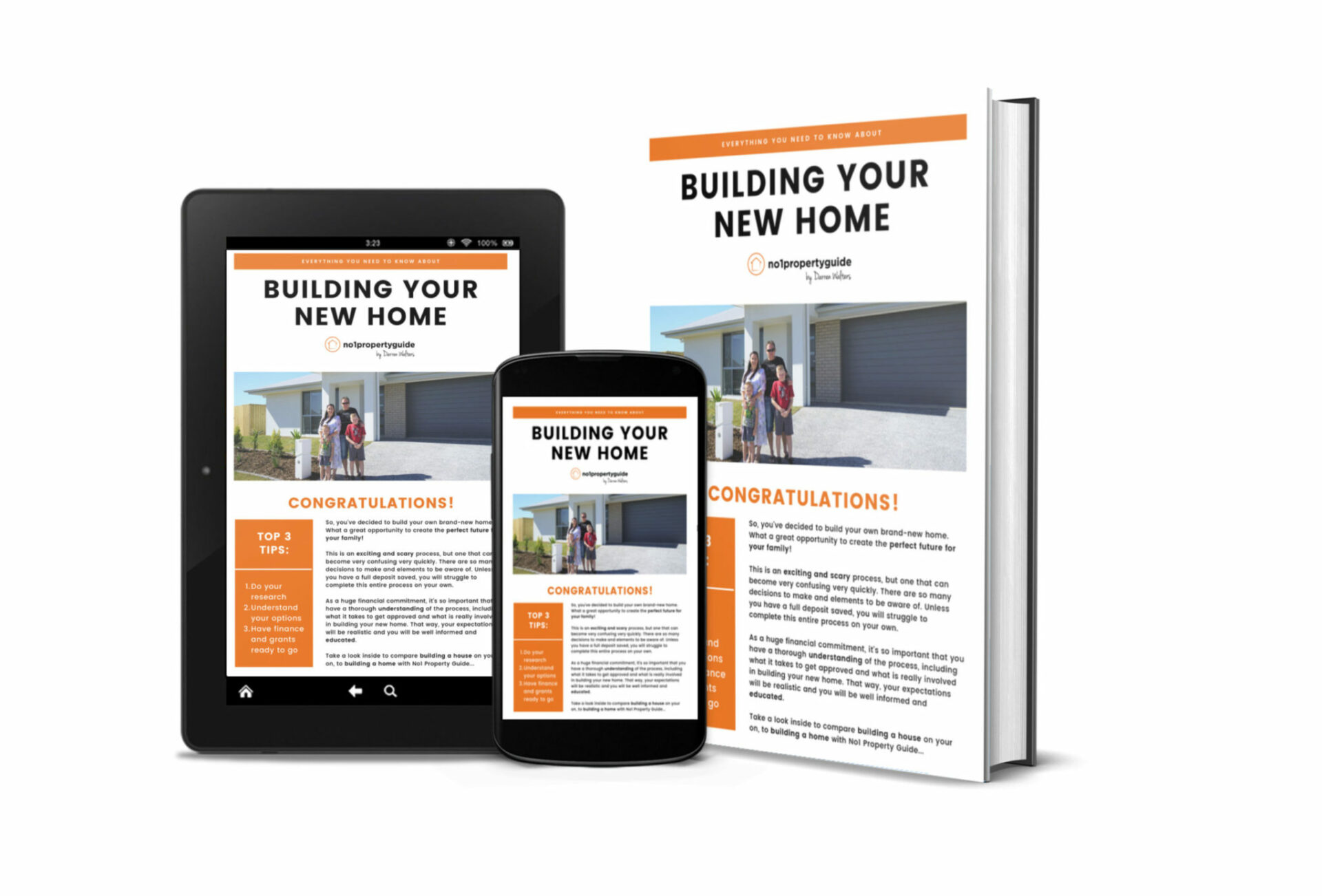 Company
No1 Property Guide
ABN: 99 607 787 468
Call Direct: 0455 037 370
Unit 1
73 Township Drive Burleigh Heads 4220
Gold Coast
---
Contact Us to Learn More about No1 Property Guide
---