NO OR LOW DEPOSIT
HOUSE AND LAND PACKAGES

LAKEVIEW ESTATE MORAYFIELD
FAQS
What is the First Step?
Our first step is simple and very easy, we assess your situation and calculate how much you can borrow. Then we can go through all your new home options.
How Much Income Do I Need To Earn?
We don't pre-judge anyone, income v debt equals how much you can borrow. Everyone is different.
Do We Pay Higher Interest Rates Because We Have No Deposit?
Not at all, our interest rates are very competitive. Our mortgage managers offer rates between 3.6 and 4.5 per cent depending on the lender.
What Does Borrowing Capacity Mean?
This is the amount you can borrow/or spend on your new home, subject to final approval.
What If I'm Not A First Home Buyer?
We have a range of options for clients who have owned a home before, your first step is knowing how much you can borrow.
Why Do You Assess Everyone's Situation?
Our assessment is easy but very precise and allows our consultants to advise all of your new home options without wasting your time.
What If We Have A Deposit?
With a deposit from as little as $7000, we can offer our house and land packages with custom additions such as ducted air conditioning to swimming pools.
Can I Build In A Location/Estate Of My Choice
Yes you can, provided the estate is within our building locations. Once we know your borrowing capacity we can sit down and discuss options that suit.
Is This a Scam?
Absolutely not and we invite you to do your own research to back our claim. Please read our reviews on Facebook and Google. Also, scroll down our Facebook page and you will see real people like you becoming homeowners.
Do You Have Reviews From Previous Clients
Yes, we are proud to be a 5 Star new home Company. We have reviews both on Facebook and Google. We urge you to check through them as part of your own research. Unlike some companies, all our reviews are genuine.
HAPPY CLIENTS
We are the most respected no deposit new home company in the country and have now
extended our service to offer low deposit to customers who don't qualify for the First Home Owners Grant.
ALL EB –
April 13, 2019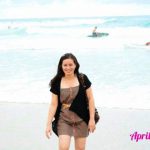 "We thought that building a house was just a dream. But the No1 Property Guide made things possible for us. Excitement rose – from loan approval down to building the house and finally,keys were handed over to us perfectly on time. We now moved in to our new, beautiful home!What more can I say, but "Thank You" to No1 Property Guide – No or Low Deposit House and Land Packages – for your unending support, including all staffs who were very supportive and who kept us always in the loop. Sending you all my heartfelt gratitude!For any of you (reading this) who has a dream house, don't hesitate to contact No1 Property Guide, and make your dream a reality too like us."
Jerome Cromwell Key –
August 13 , 2019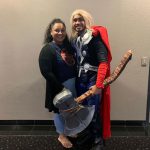 "The team here at No1 Property Guide, namely Darren, Caleb, Cheryl and Clay have been absolutely phenomenal! They have been so vigilant, hardworking and extremely patient with my wife and I who like many have been wanting to escape the dead end renting cycle. They've made this process as easy for us as possible and the amount of work they ask of us, they have returned 10 fold.
Today we got the unbelievable news that we were confirmed home owners with unconditional approval! *queue tears
It's been such a worthwhile journey and we're so glad we put our time and trust in this team and their process.
For those who are wanting the same, just take a leap of faith and these guys will guide you every step of the way. They really are passionate about this and we can't thank them enough!
Much appreciation and gratitude from Paige Key and myself!
No1 Property Guide! You guys are the bomb! ??"
Colin Baillie –
August 7 , 2019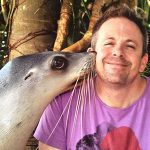 "What a wonderful experience working with the team at no1 Property Guide! After what seemed like an endless time living out of the housing market and trapped in the rental cycle we had almost given up hope of ever owning our own property again. Then we met Daz and the team and a whole new world of opportunity was opened up to us. At first it all sounded too good to be true, but the team constantly reassured us, carefully and considerately guided us through the process and provided the most professional service we have ever experienced. 6 months ago I would never have believed we would be where we are now – the new owners of a home of our own. It is all thanks to the outstanding work and dedication of Daz, Clay, Caleb and the rest of the awesome team who made this whole experience so fantastic. I simply cannot recommend them highly enough. If you are stuck in the rental rut with no hope, get on the telephone to these guys today!! You will not be disappointed! Thanks so much Daz and the crew – you are our heroes!"
Joel Callahan –
March 2 , 2019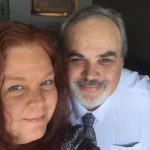 "Darren and all the others at No1 Property Guide are simply amazing. I previously owned a house but currently rent & have for years. I have been focused on paying the day-to-day bills that I never managed to save the tens of thousands of dollars required for a house deposit. That's where Darren and his incredible team swooped in to the rescue!I had my doubts – I think it's good to have a healthy amount of skepticism about "deals too good to be true",but No1 Property Guide are the real deal. They turned my fears of being stuck in the "rental loop" (can't afford to save a deposit because you're constantly pouring money down the drain by renting) into Home Owner reality! We got unconditional approval for our new-built home yesterday!Darren and his team worked with us on every step along the way, always promptly answering our questions with calm, reassuring answers. We've already started packing!Thanks again, guys!"
Lisi Jesse Ioapo –
September 17, 2017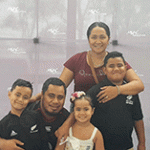 "If you think that it is too good to be true, if you think that it must be a scam, if you think you need a massive deposit to get approved, if you think that there are hidden factors that will probably work against you, then you are definitely in the same boat as we were a few weeks ago. We saw the No1 Property ads on Facebook and were sceptical at first but thought, let's look into this, checkout the reviews and try our luck as there was nothing for us to lose. From there, we done the online enquiry and then received a call for an Initial Assessment. The initial assessment took no more than 5mins and from there we found out we could possibly get pre-approval and worked out our potential borrowing capacity. From the start of our journey, Darren and his team have guided us and even provided us with advice on how to get through to the next stage. The Number 1 team are passionate about getting anyone and everyone into their own home and were always willing to help and answer any questions that we had. Darren gave us sound financial advice and pointed us in the right direction to get us approved. Darren and his team made the process so smooth and easy that we kept thinking that something would go wrong and that it was too good to be true as we have only lived in Brisbane for 10 months….. Well, We were so so wrong as on Monday we received the best news ever as we secured unconditional approval for our home loan and we could not be happier… We cant thank Darren and the Number 1 team enough and would definitely recommend them to anyone who is looking at getting into their own home and wanting to build a better future for you and your family..
Don't Assume – it makes an ASS out of U and ME…lol"
No or Low Deposit
House and Land Packages
No1 Property Guide - Home and Land Packages Lakeview, Morayfield The obstacles to buying a first home may appear unconquerable: Cost of living prices rising, the crackdown of the banking royal commission, and by most people's definition a market in favour of sellers rather than buyers. But for many who think they can't afford the Australian dream of owning your own home, there's some good news: You probably can with the help of No1 Property Guide. Stop paying someone else's mortgage and elevate your financial position with the purchase of property. We've helped many happy clients transform their situation from renting to owning with our proven framework of No or Low Deposit loans. No1 Property Guide are offering Home and Land Packages at Lakeview, Morayfield are set to turn your dream of building your own home into a reality! Purchasing a home should be a joyful time in your life, this can however be a daunting, overwhelming and confusing process. No1 Property Guide are here to take the stress out of this process so you can instead focus on the exciting times ahead. We believe people feel most comfortable when they are armed with knowledge to understand exactly what they are signing up to. We provide our clients with all the necessary information needed to make them confident in making educated decisions while knowing they are supported every step of the way. You may be wondering, what sets us apart from the rest? Here are some of the outstanding benefits we offer that allow us to stand head and shoulders above other Home and Land Package companies throughout North Brisbane: ● Low/No Deposits ● Custom Homes ● Completed Homes ● Providing a comprehensive understanding of the process with complete transparency ● We work with you every step of the way from obtaining a loan through to giving you the keys to your new home ● Expert Advice ● Unending support and guidance ● Honest and workable loan calculations ● Working around bank loan rejections ● Short move in turnaround time ● Incredible options for those who do not qualify for the First Home Buyers Grant We noticed a trend of defeated individuals cemented by the ideology that they'd never have the chance to pursue their dreams of owning their own home. Stuck in the relentless cycle of paying rent, unable to save for a deposit, we decided we wanted to change the property market, offering a life changing alternative. You may be nervous to take the initial step and while we understand you can take comfort in the fact; we've helped a magnitude of clients just like you achieve their goals. No1 Property Guide act with integrity, communicating openly and effectively so you feel supported and never alone in the purchasing process. A little bit of fear is healthy, normal even. But like everything in life, too much fear can hold you back, we are here to ease your mind and help you overcome your property fears. At No1 Property Guide we are honoured to be able to provide the best house and land packages North Brisbane has to offer. From our convenient location on the Gold Coast Queensland, we have been proudly servicing the residents of the Lakeview, Morayfield and its surrounds for many years. Darren and his well-established team have cultivated the groundwork required to be considered not only best but most trusted in the business. Industry leaders and highly experienced in all aspects of home and land packages North Brisbane, it is through our passion and care that we have been able to create such an incredible name and assist so many everyday Australians. We are flattered to hear our service seems 'too good to be true.' You will soon determine upon viewing our extensive list of testimonials and reviews that we have a proven track record of teaming clients with their dream home in an affordable, stress free and sustainable way. At No1 Property Guide, it is through our genuine passion and care for every one of our clients we have worked tirelessly toward teaming people up with the type of no or low deposit house and land packages Lakeview, Morayfield that best suit them, giving our customers easy access to their full turnkey homes, built by the most experienced and skilled master builders. At No1 Property Guide we are dedicated to creating lifelong relationships with our clients, offering a service that we'd want to experience ourselves. From the moment you contact us throughout the full duration of the process, you will have security in the knowledge that you will always be well looked after. We put your needs first, taking away any uncertainty and offering crystal clear solutions that will help you secure your future for you and your loved ones. Join the long list of happy clients who have turned their dreams into a reality with the help of No1 Property Guide. There's no need to hide behind your property fears any longer! If you are nervous about taking the first step, overwhelmed by the options, or scared the property market is full of uncertainty, our dedicated team is here to answer all your questions and provide you with greater understanding of how you can overcome your fears and secure your financial future. If you are ready to take the first step into owning a home that can be called your own, contact us at No1 Property Guide today to find out how.