Living in Newcastle means you're close enough to Sydney to enjoy a day trip if you want but far enough to not have to pay that Sydney premium. Newcastle, situated at the mouth of the Hunter River, is the second-largest metro area in NSW (after Sydney). Features a great range of family-friendly activities, as well as a bustling nightlife, dining, and recreational lifestyle. Check our House and Land Packages Newcastle.
Start

building

your

dream

today!
We've helped many happy clients transform their situation from renting to owning. You're just one step away from determining your borrowing capacity and discovering all your factual options to become a happy homeowner.
No or Low Deposit House in Newcastle
We offer our no or low deposit houses in Newcastle and the surrounding areas. Remember, this is not an exhaustive list, and we are able to secure your preferred lot where land is available.
Can I Buy A House With No Or Low Deposit?
Absolutely! Buying a house with no or low deposit has made life easier for thousands of home buyers. Become a happy homeowner!
ARVE Error: src mismatch
provider: youtube
url: https://www.youtube.com/watch?v=Qd-2Hw0KQPY
src in org: https://www.youtube-nocookie.com/embed/Qd-2Hw0KQPY?feature=oembed&wmode=opaque
src in mod: https://www.youtube-nocookie.com/embed/Qd-2Hw0KQPY?wmode=opaque
src gen org: https://www.youtube-nocookie.com/embed/Qd-2Hw0KQPY


The Newcastle Lifestyle
The Newcastle lifestyle is a mixture of a fast-paced city and the laidback countryside. Located just under 3 hours from Sydney, Newcastle is home to a range of golden beaches and gorgeous coastlines to enjoy on the weekends.

Of course, getting out onto the water isn't the only thing to do in Newcastle. The entire region is home to stunning nature walks, conservation areas and parks for you to go and explore as well! Or if you're a fan of history, check out the local museums, historic sites and even the Newcastle Memorial Walk. There's plenty of amazing activities to do throughout the region that are just waiting for you to discover them.

Don't overlook the local foodie scene though! Newcastle house and land packages give you a wide selection cafes, restaurants and foodie delights that will ensure you never lack delicious food to choose from. From classic surf & turf, to casual Mexican or even a Roman candlelit dinner, there's something for every occasion in Newcastle.

Contact No1 Property Guide today to discuss your new home options in Newcastle.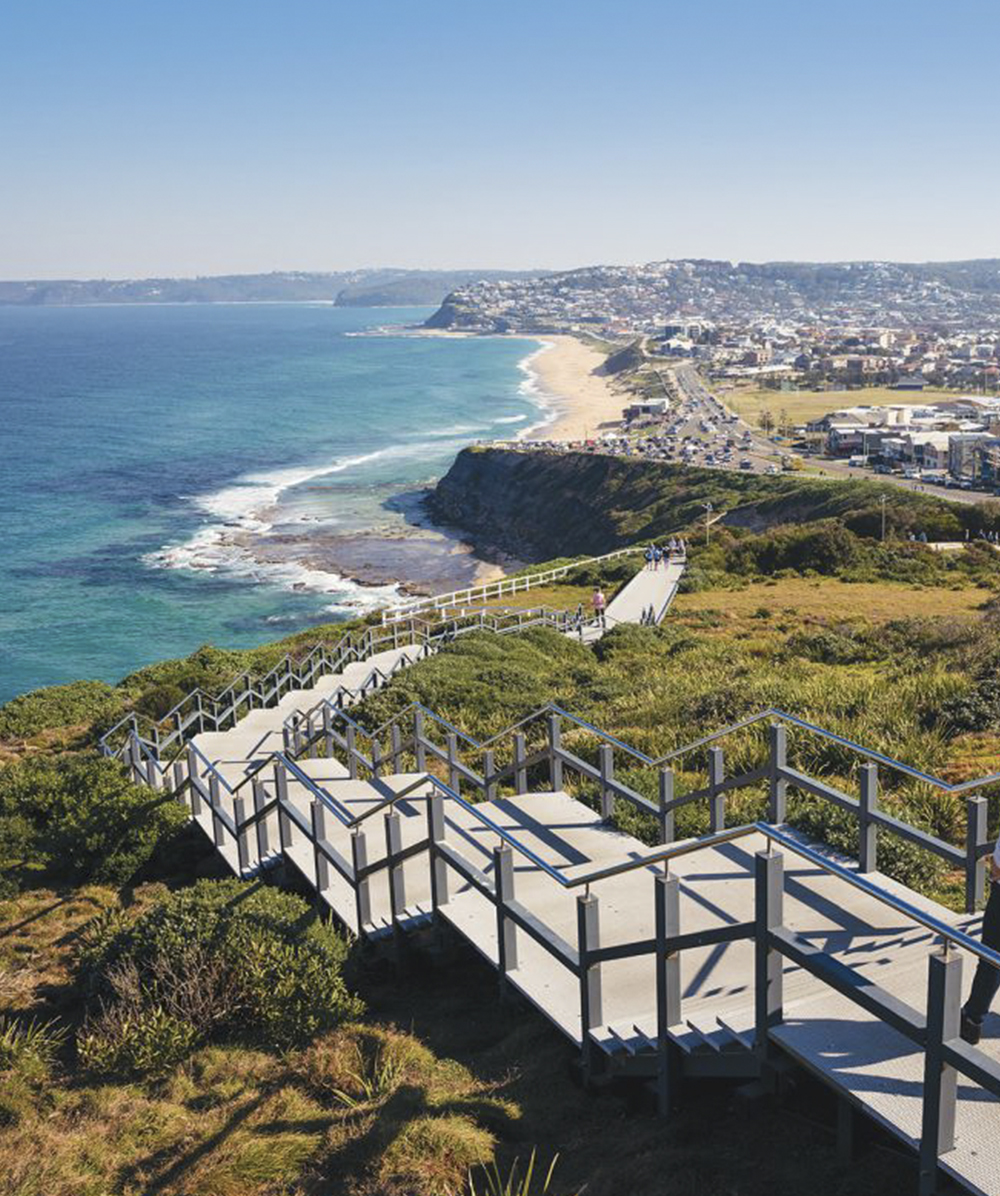 Why a House and Land Package in Newcastle
With amazing beaches, delicious food and great entertainment, there are plenty of reasons to choose a Newcastle house and land package. No1 Property Guide specialises in no or low deposit house and land packages, and Newcastle is a popular option for many home buyers thanks to its affordability, land availability and access to fantastic beaches.

Of course, another benefit of a No1 Property Guide house and land package is the fact your new home will be brand-new. Every home we build is 100% full turnkey and built from scratch. This means you won't need to worry about pest inspections or hidden faults left over from previous homeowners. And because we only deal in full turnkey homes, you can rest easy knowing we include absolutely everything you need to full enjoy your new home. No nasty surprises or hidden costs.

Building your new home in Newcastle with No1 Property Guide also gives you flexibility in design and floorplan choices. We have multiple floorplan options available to suit a range of block sizes across the region, as well as different facades and colour schemes. This flexibility means you get plenty of choices to ensure your Newcastle house and land package is the perfect new home for you.

Want to start your journey to homeownership? Then your first step is to complete our simple pre-qualification form. This allows us to accurately estimate your borrowing capacity without submitting an application or affecting your credit rating. From there, our New Home Specialists will get in touch with you to discuss what Newcastle house and land packages you are a fit for.

So What Are You Waiting For?
Get Pre-Qualified For A House And Land Package in Newcastle Today.