NO OR LOW DEPOSIT
HOUSE AND LAND PACKAGES

WOODLINKS VILLAGE COLLINGWOOD PARK
Start

building

your

dream

today!
We've helped many happy clients transform their situation from renting to owning. You're just one step away from determining your borrowing capacity and discovering all your factual options to become a happy homeowner.
Can I Buy A House With No Or Low Deposit?
Absolutely! Buying a house with no or low deposit has made life easier for thousands of home buyers. Become a happy homeowner!
FAQS
What is the First Step?
Our first step is simple and very easy, we assess your situation and calculate how much you can borrow. Then we can go through all your new home options.
How Much Income Do I Need To Earn?
We don't pre-judge anyone, income v debt equals how much you can borrow. Everyone is different.
Do We Pay Higher Interest Rates Because We Have No Deposit?
Not at all, our interest rates are very competitive. Our mortgage managers offer rates between 3.6 and 4.5 per cent depending on the lender.
What Does Borrowing Capacity Mean?
This is the amount you can borrow/or spend on your new home, subject to final approval.
What If I'm Not A First Home Buyer?
We have a range of options for clients who have owned a home before, your first step is knowing how much you can borrow.
Why Do You Assess Everyone's Situation?
Our assessment is easy but very precise and allows our consultants to advise all of your new home options without wasting your time.
What If We Have A Deposit?
With a deposit from as little as $7000, we can offer our house and land packages with custom additions such as ducted air conditioning to swimming pools.
Can I Build In A Location/Estate Of My Choice
Yes you can, provided the estate is within our building locations. Once we know your borrowing capacity we can sit down and discuss options that suit.
Is This a Scam?
Absolutely not and we invite you to do your own research to back our claim. Please read our reviews on Facebook and Google. Also, scroll down our Facebook page and you will see real people like you becoming homeowners.
Do You Have Reviews From Previous Clients
Yes, we are proud to be a 5 Star new home Company. We have reviews both on Facebook and Google. We urge you to check through them as part of your own research. Unlike some companies, all our reviews are genuine.
ARVE Error: src mismatch
provider: youtube
url: https://www.youtube.com/watch?v=Qd-2Hw0KQPY
src in org: https://www.youtube-nocookie.com/embed/Qd-2Hw0KQPY?feature=oembed&wmode=opaque
src in mod: https://www.youtube-nocookie.com/embed/Qd-2Hw0KQPY?wmode=opaque
src gen org: https://www.youtube-nocookie.com/embed/Qd-2Hw0KQPY


HAPPY CLIENTS
We are the most respected no deposit new home company in the country and have now
extended our service to offer low deposit to customers who don't qualify for the First Home Owners Grant.
Teresa Werth –
August 2, 2020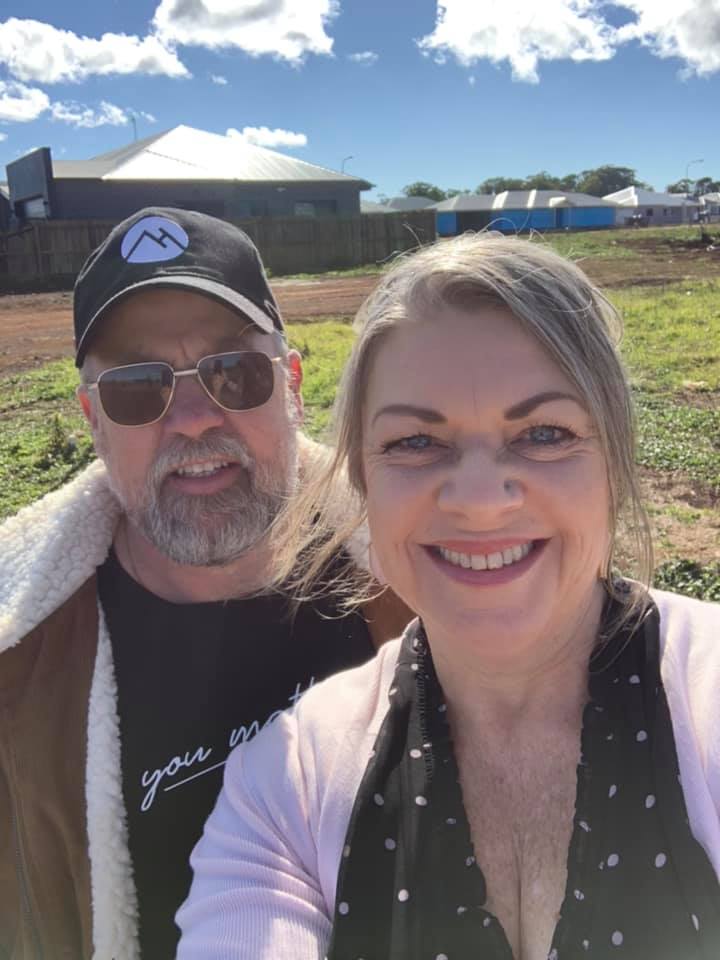 Our experience with No1 Property began a few months ago when Caleb called to talk us through our enquiry. My husband and I have been really grateful to the team for all their help, guidance and patience. We put them through many challenges but Caleb was the always ready to support and guide us through. We never thought owning our dream home would be anything else but a dream. Also a special thanks to Clay for all his help. Thanks No1 Property for making it a reality especially Darren for his generosity shown. Definitely deserving of the title of No1
Sylvs Ngatihine –
June 2, 2020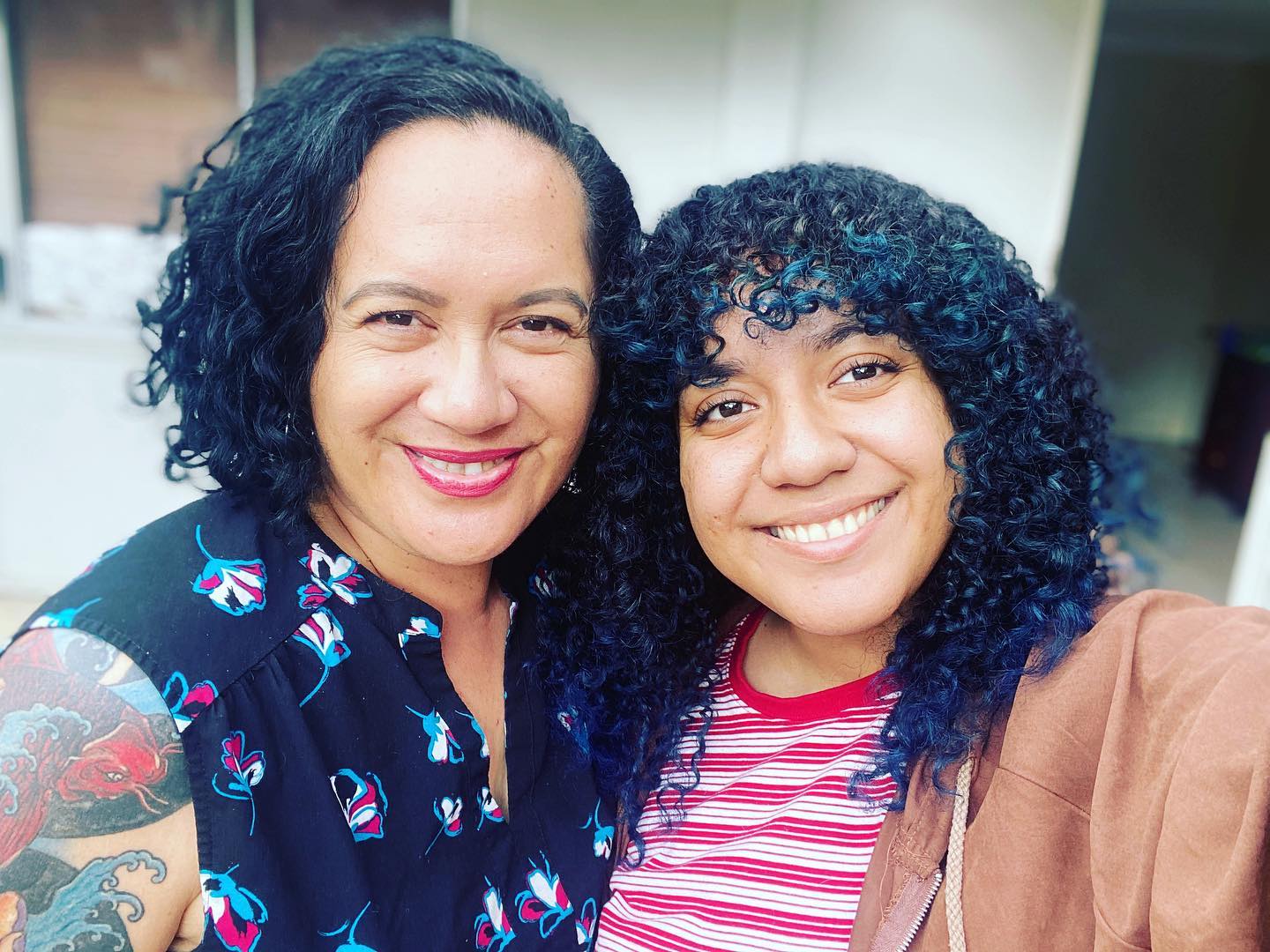 What can I say but Thank You so much for such an awesome team. I have always wanted to have my own home with my children and everyone at No1 Property Guide have helped me achieve that. I was really nervous at taking the initial step to message them, but thought I really need to do this, I owe it to my kids. I'm a single Mum and my daughter and I decided to jump in together and we're pretty stoked to be approved for our first home.
Caleb was awesome and kept me on my toes, guiding me through the processes, Clay keeping me updated with the financials and background information and the rest of the team always available to clarify and answer questions…. and believe me, I'm always asking heaps of questions.
It has been a journey, with a few ups and downs, especially during these uncertain times, but these guys have really supported us. I couldn't ask for a for a more professional, supportive and awesome Team.
Thanks Everyone, we really appreciate all you've done for us.
Sylvs 👊
Kylie Maree –
August 5, 2020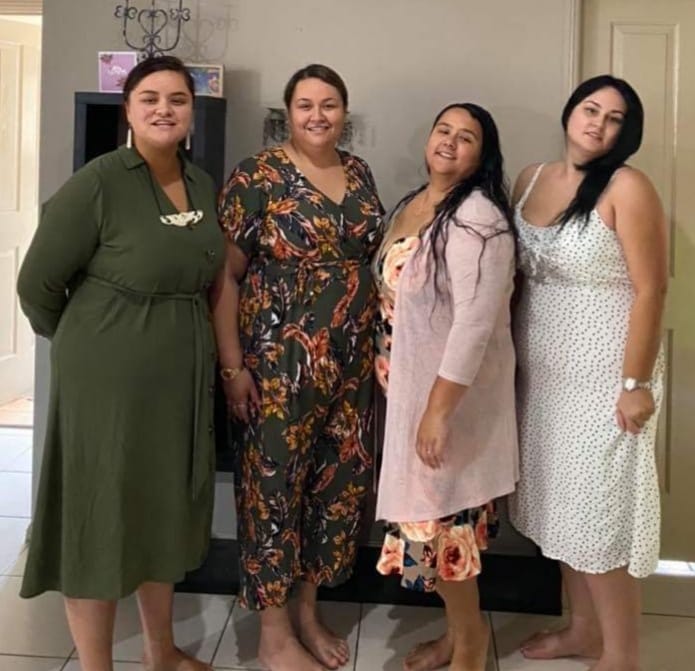 Darren, Caleb & Clay please accept my gratitude for the AMAZING Work & support you have shown us as we are about to reach handover stage to our new home. A million thanks for making this joyous occasion come true. We will always be grateful and know we wouldnt of been able to get where we are without use. The Australian community are very lucky to have your Business as an option
Thanks again
Kindest regards
Kylie & Ashley
John Leota –
August 2, 2020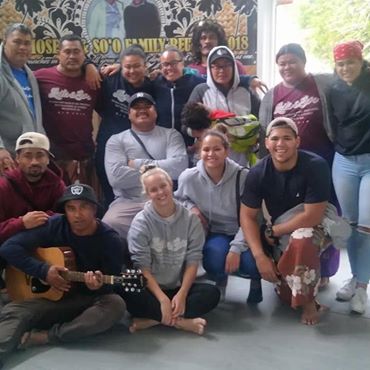 A huge thank you to Caleb and Clay and the rest of the crew at no 1 property. As you can see from everyone else's reviews these guys are the bomb. Without the help and support of no 1 property I don't think we would have even thought of reaching such a huge milestone so quickly. We started our journey I think mid April and then last week Friday we received the awesome news that we are unconditionally approved. Like I said these guys are awesome and have helped us and many others achieve their homeowner goals ! We can't wait to get those keys to our new home, and we'll definitely be recommending No1 property to all our friends and family.
Tarn Puhi –
May 20, 2020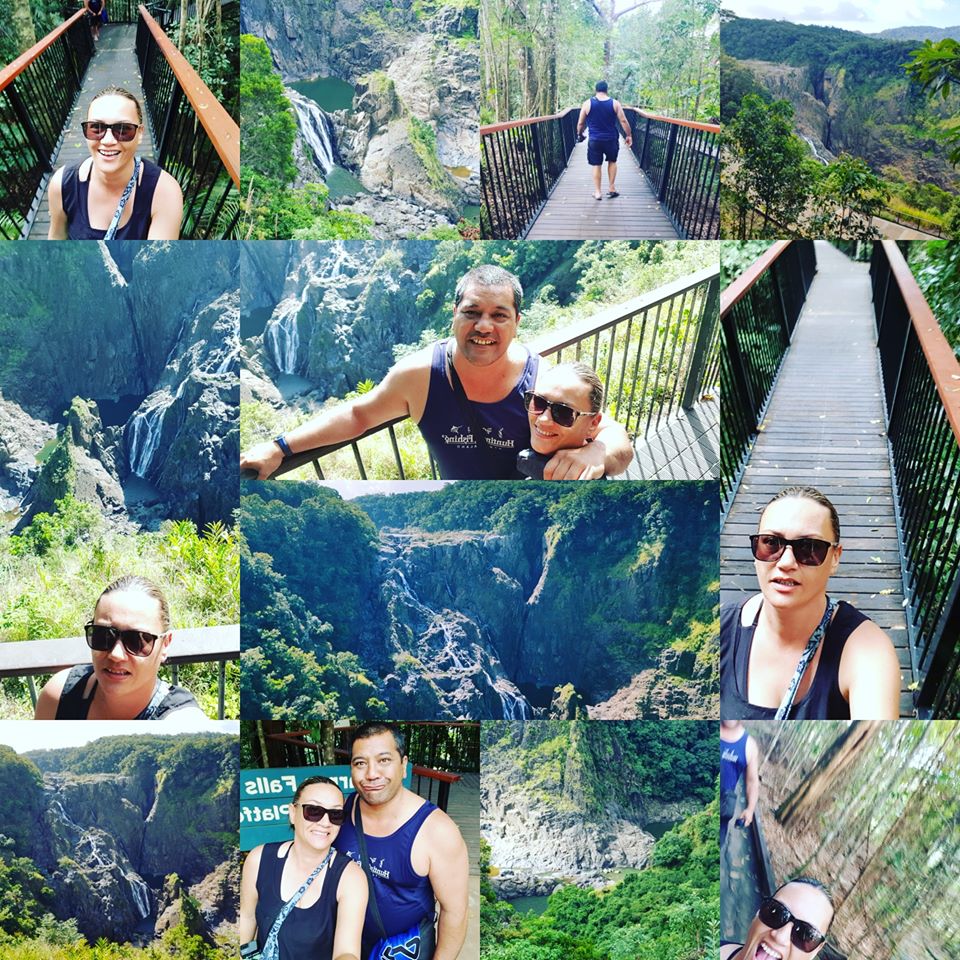 After 11 years here, we have never thought we would be able to ever own our own home here….but Caleb, Clay and the Team, have made what seemed a distant dream to us, a very now reality!!!
Awesome communication and straight to the point. No ifs, ands, or buts…they tell it how it is and they did all the hard work!!!
Dont think, just do…you never know, we didnt, but now we do! Cant thank the team enough!!!
No 1 Property Guide- Home and Land Packages- Woodlinks, Collingwood Park Purchasing a home can be a bewildering experience for many Australians who are unsure of how to properly enter the property market. The most emotional of all property fears however is the fear of missing out. If you feel lost, uncertain of your chances of entering the property market; No 1 Property guide are here to help. Stop renting today and achieve your dream of home ownership. No1 Property Guide make it easy with a proven strategy that has helped many clients secure a property of their own with no stress and no or low deposit loans. Brand new, full turnkey house and land packages are now on offer at Woodlinks, Collingwood Park. Woodlinks, Collingwood Park is located just 30 kms from the city centre of Brisbane. A hidden pocket of prime master planned community, home to a vibrant and thriving population. Experience the out of city tranquility with the convenience of being connected to everything you need in terms of shopping, entertainment, education and leisure. With a range of block sizes and home designs to choose from, finding a home to suit your family's lifestyle needs and budget will be a breeze. Owning a home is the great Australian dream for many Australians and Woodlinks, Collingwood Park may just be the perfect place to establish your grass roots and become a part of a distinguished community. Not sure where to start? We begin the process by calculating how much you can borrow and from there explain exactly how our no or low deposit system works. We will guide you through every step in the process, so you never have to commit to a decision that makes you uncomfortable. Empowering people to have the capacity to make informed choices is an important aspect of our process. We believe people are only truly comfortable when they have a certain level of understanding from which they can gain peace and clarity. At No1 Property Guide we have a proven system that is responsible for providing you with manageable information without overloading you with unimportant content. We've helped countless families secure their financial future and made home ownership a realistic possibility to clients who have always dreamed of having a home they can truly call their own. You may be wondering, what sets us apart from the rest? Here are some of the outstanding benefits we offer that allow us to stand head and shoulders above other Home and Land Package companies throughout South West Brisbane and more specifically Woodlinks, Collingwood Park: ● Low/No Deposits ● Custom Homes ● Completed Homes ● Providing a comprehensive understanding of the process with complete transparency ● We work with you every step of the way from obtaining a loan through to giving you the keys to your new home ● Expert Advice ● Unending support and guidance ● Honest and workable loan calculations ● Working around bank loan rejections ● Short move in turnaround time ● Incredible options for those who do not qualify for the First Home Buyers Grant Seeing Australian families miss out on owning their own home simply because they are unable to save for a deposit or are stuck in a cycle of renting became very disheartening for us to see. No1. Property Guide have managed to change the property market for the better, becoming the pioneers of the low or no deposit loan space. Having the ability to change our client's prospect of owning their own home has been the biggest motivator for us as a company. Purchasing a property was something many of our clients believed to be an impossible reality before meeting us. We are dedicated to sustaining long term communications with our clients, making sure they receive the best outcomes and end up with not only the property of their dreams but a home that suits their budget and lifestyle. We provide a tailored service that is precise in determining exactly how much you can borrow and how much you can afford. Helping our clients reach their goals is not something we take lightly. Our service is structured to exceed your expectations and many of our clients have expressed their enthusiastic feedback in the many reviews and testimonials listed on our website. No1 property Guide have made the dreams of many possible by teaming them up with no or low deposit house and land packages at Woodlinks, Collingwood Park and giving them access to full turnkey homes built by the most experienced and skilled mast builders. Delivering the promise to match you with the home of your dreams in an affordable way is our guarantee to you. No1 Property Guide have been proudly servicing the residents of South West Brisbane and its surrounds for many years. Darren and his fantastic team have built a reliable and trusted reputation for being the best in the business. Industry leaders and highly experienced in all aspects of home and land packages South Brisbane, it is through our genuine passion and care that we have been able to create such an incredible name and assist so many of our clients. There's no denying that buying a home is a big decision, however buying a home shouldn't revolve solemnly around fear and overwhelming agreements. Purchasing a home should be an exciting and celebratory time. Starting from the initial point of contact and spanning throughout the entire process, you will have peace of mind knowing you are in capable hands. We progress within the structure of our proven system, taking the guesswork out of the situation allowing you peace of mind and an enjoyable experience. Don't delay your homeownership goals any longer! Join the long list of ecstatic clients who have managed to turn their dreams into reality with the help of No1. Property Guide. Uncertainty and fear no longer need to stop you from securing your financial future with property. In one call, we will be able to determine your options and help strategically construct a plan for you going forward. Contact us to see what No1 Property Guide can make happen for you. Take the first step today!