Using the

Victorian

Homebuyer Fund
The Victorian Homebuyer Fund (VHF) is a new initiative by the state government aiming to help renters get into their own homes by paying for up to 25% of the price of the new home.
In the process of paying this 25%, the Victorian government will also be purchasing a stake of the home, equal to that percentage.
No1 Property Guide can help you take advantage of this new scheme by providing affordable house and land packages that fall into the correct price points for the region. We can even help you through the application process and increase your chances of securing one of the limited 3000 spaces for this Fund.
Yes, the Victorian Homebuyer Fund reduces your deposit requirements and purchase cost, but you'll still need to meet a range of criteria. Darren Walters can help you get approved while also providing an affordable house and land package that is tailored to meet lending and VHF criteria.
Start

building

your

New

home today!
You're just one step away from determining your borrowing capacity. We've helped many happy clients transform their situation from renting to owning. Answer some basic questions to easily find out your borrowing capacity and Get Pre-Qualified.
Don't qualify for the Victorian Homebuyer Fund?

No1 Property Guide can still help thanks to Darren Walters' unique
no or low deposit new home system.

No1 Property Guide has already helped thousands of renters become homeowners with no or low deposit.

Our Director, Darren Walters, understands the ins and outs of every bank and lending policy, which is why we have become the most respected five-star new home company in Australia.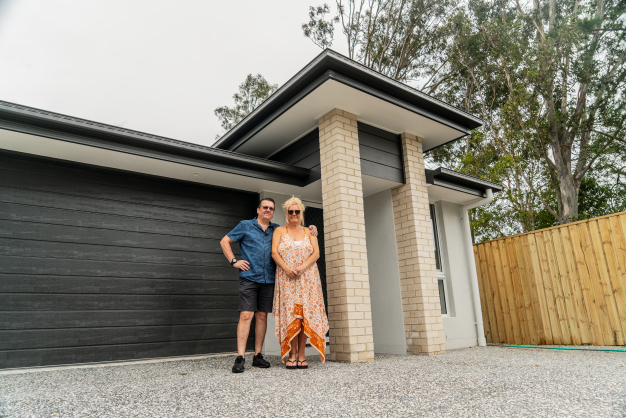 1: Enter your details
We will ask for some basic details to make sure we can provide you with factual information regarding your borrowing capacity.
2: Get confirmation
Our team of specialists will then review your details to ensure you meet the minimum borrowing criteria.
3: Explore your options
Following this confirmation, one of our consultants will provide you with your results and provide you with the details you need to get pre-qualified.
We've Helped Thousands of Happy Clients Buy Investment Properties & New Homes Throughout Australia
We strongly encourage you to check out our reviews on Facebook and Google to see for yourself why everyday people continue to use No1 Property Guide.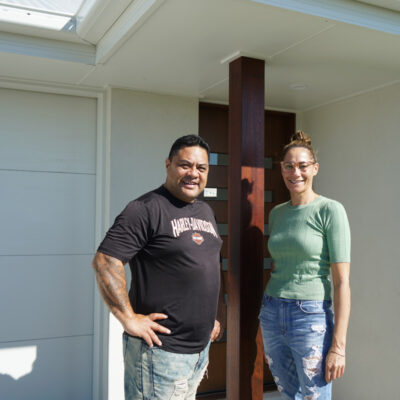 Sharlene & Dion
2020 Equity Investment Property


Sharlene and Dion already owned a home when they came to Darren and No1 Property Guide seeking help. They wanted to break into the investment property market but were coming up short being able to fund their new investment.
But, thanks to Darren Walters' proven investment property system, Sharlene and Dion were able to utilise the equity in their existing home, combined with help from Darren's system and the No1 team, to add a second brand new custom home to their property portfolio
We've helped thousands of Happy Clients buy their new house
We strongly encourage you to check out our reviews on Facebook and Google to see for yourself why local homeowners continue to use No1 Property Guide.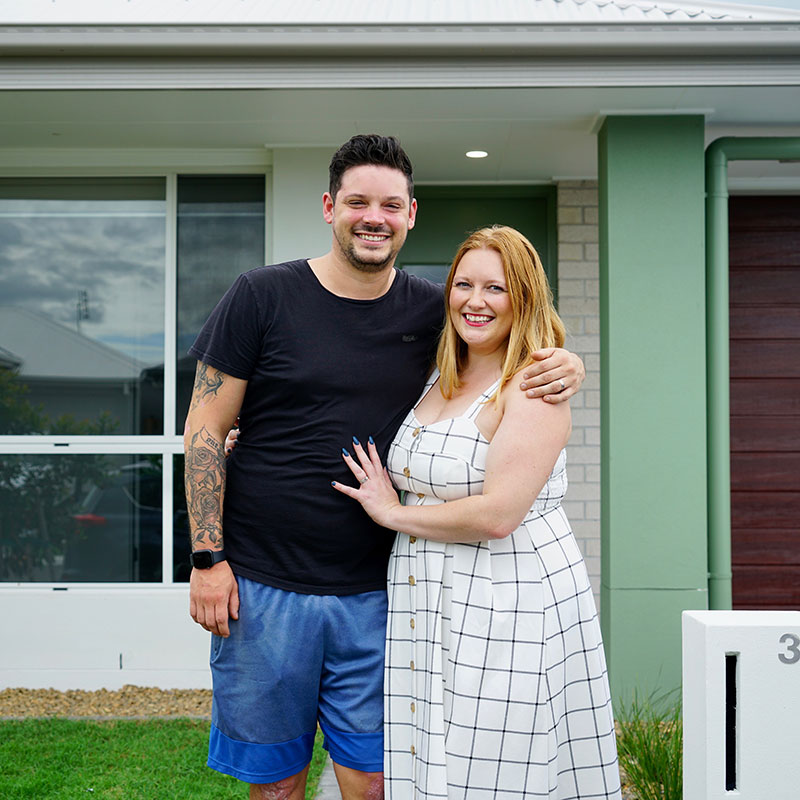 First Home Owners Sarah & Alan
Originally from the UK, Sarah & Alan never dreamed they'd be able to purchase property in Australia. The young couple tried strict budgeting and working additional hours but couldn't seem to save enough for a full 20% deposit. With the help of Darren's No or Low Deposit system, Sarah, Alan and their two dogs now own their own beautiful home on the Sunshine Coast.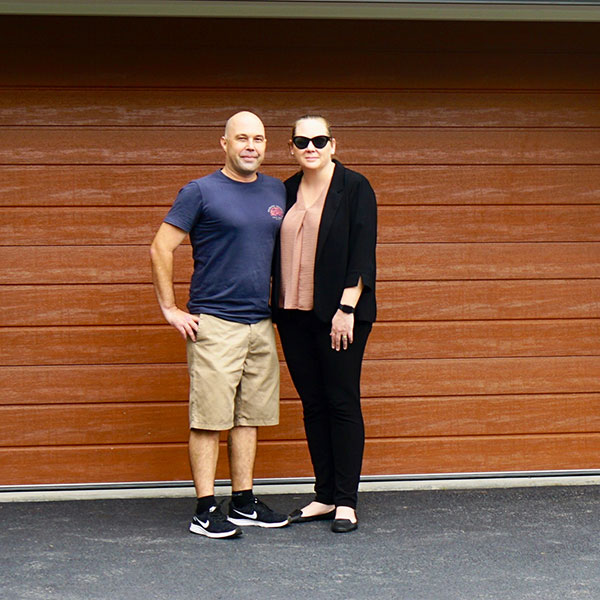 Happy Homeowners James & Kimberlee
First homeowner James shares his No.1 Journey & how it feels to have the security of owning his own home. James has always dreamed of owning his own home & couldn't be more happy to have finally ticked home ownership off this goal list.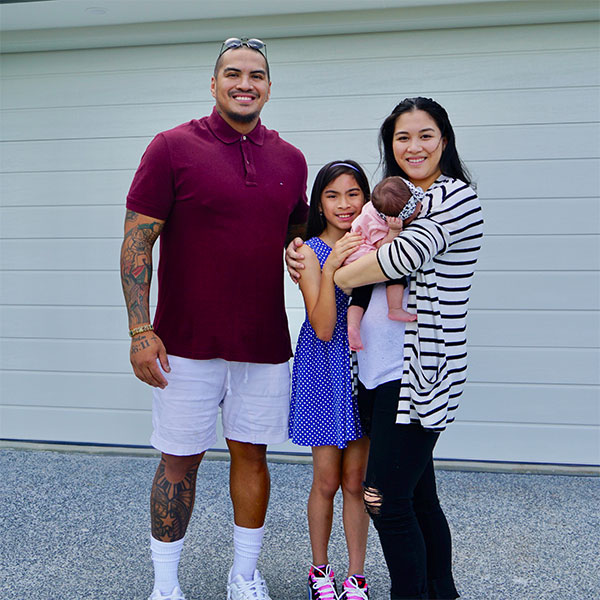 Young Home Owners Veronica & Jose
As a young family, having a place to call home that would be stable, secure and safe became top priority on the list of goals they set out to work toward.
Unfortunately like many families, saving while paying rent, buying groceries and paying the bills became a significant challenge. It was Darren and the No1 Team, that helped Veronica and Jose turn their home ownership goal into reality with our First Home Buyer Boost.
Can I Buy A House With No Or Low Deposit?
Absolutely! Buying a house with no or low deposit has made life easier for thousands of home buyers. Become a happy homeowner!
FAQS
Are there any eligibility criteria for the VHF?
Yes, there are a number of eligibility criteria including:
Be an Australian citizen or permanent resident
Earn $125,000 or less per annum for individuals, $200,000 or less per annum for joint applicants
Occupy the purchased property as your principal place of residence
Property must be valued under $950,000 for Melbourne and Geelong, or $600,000 or less for other eligible locations
The No1 team can help guide you through the criteria and whether you are eligible or not through our no or low deposit new home system.
Will the Victorian Government own my home?
The VHF works by the Victorian government purchasing a stake (up to 25% or 26.5% for indigenous or Torres Strait Islanders) of your home. They will hold the ownership of that percentage of the property until you either sell or buy back that stake from them. However, you will hold ownership of the remaining percentage of the home, just as you would with any other kind of home loan.
Can I apply to any bank for the fund?
No. At the moment, there's limited options for securing finance through the VHF. We work closely with almost all major lenders and have access to banks who are willing to fund and proceed with these home loans. Our Mortgage Managers will work with you to increase your chances of approval and help to get you approved for your new home through Darren's unique system.
Why Do You Assess Everyone's Situation?
Our assessment is easy but very precise and allows our consultants to advise all of your new home options without wasting your time.
Is there a limited number of spots?
Yes. There are currently only 3000 spots available for the Victorian Homebuyer Fund. There's no word on whether more spots could be open in the future, so we recommend you get in as soon as you can before all the open spots are gone.