Looking to sell your home but don't want to deal with the hassle of countless inspections or worse, none?
Or maybe you're looking to sell quickly and don't want to wait for potential buyers to come knocking?
Then you're in luck! Darren Walters is looking to buy your home today. 
Buying all

Homes

in

SE QLD

&

Townsville!
It doesn't matter whether you need it sold today, yesterday, need to wait a month, or just want to avoid a mortgage sale, Darren will ensure you get a fair price and will buy your home quicker than any real estate could sell it!

NO Agent Fees

NO Marketing Fees

NO Open Homes

NO Stress
Simply fill out your basic details below and Darren or one of his team will be in touch shortly. Become a happy homeowner!
Understanding the New Home Builder Scheme & Deposit Boosts
It is time for you to take advantage of the NEW GOVERNMENT HOME BUILDER SCHEME along with our proven No or Low DEPOSIT BOOST System that has already helped thousands of renters become homeowners.
UNDERSTANDING "How This Works" IS YOUR FIRST STEP: Our team will calculate your borrowing capacity which is the amount you can borrow up to, from here we can sit down and discuss ALL YOUR NEW HOME OPTIONS.
Yes, the New Home Builder Scheme will increase your deposit, increasing your deposit does not mean you will be approved or can go to any Bank/Lender.
No.1 Property Guide specialise in No or Low Deposit New Homes! Our Director Darren Walters understands the ins and outs of every bank and lending policy, which is why we have become the most respected five-star New Home Company in Australia.
We've helped thousands of Happy Clients buy their new house
We strongly encourage you to check out our reviews on Facebook and Google to see for yourself why local home owners continue to use No1 Property Guide. Take advantage of the new First Home Owners Grant Qld 2020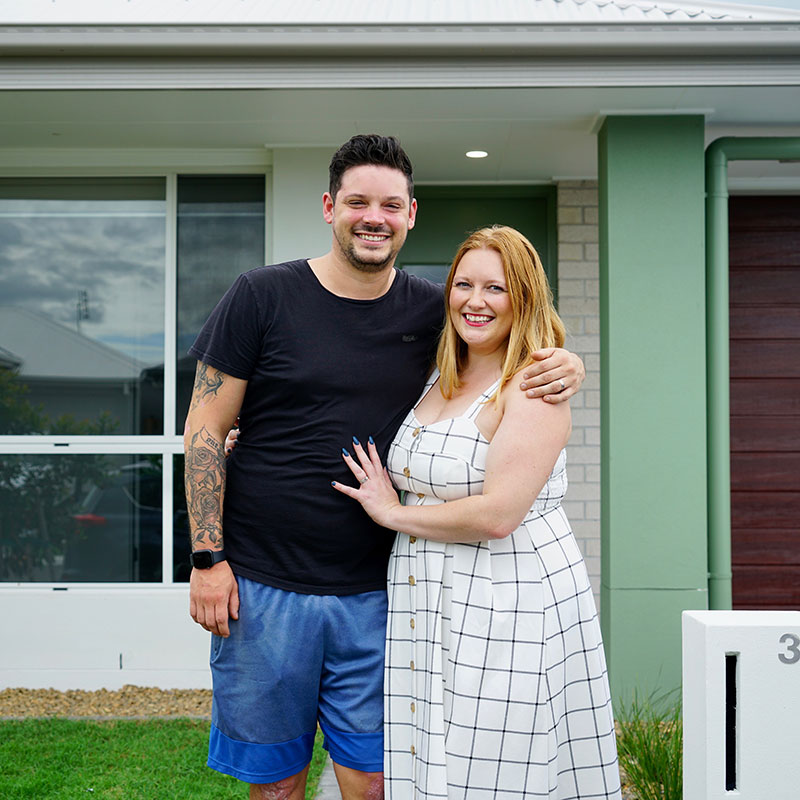 First Home Owners Sarah & Alan
Originally from the UK, Sarah & Alan never dreamed they'd be able to purchase property in Australia. The young couple tried strict budgeting and working additional hours but couldn't seem to save enough for a full 20% deposit. With the help of Darren's No or Low Deposit system, Sarah, Alan and their two dogs now own their own beautiful home on the Sunshine Coast.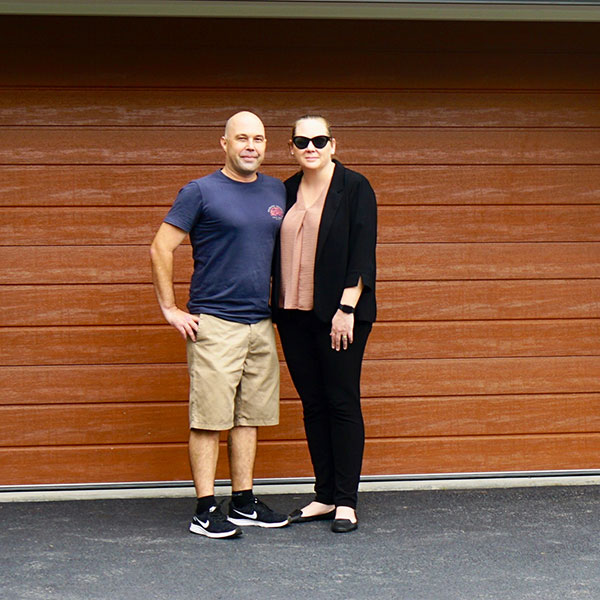 Happy Homeowners James & Kimberlee
First homeowner James shares his No.1 Journey & how it feels to have the security of owning his own home. James has always dreamed of owning his own home & couldn't be more happy to have finally ticked home ownership off this goal list.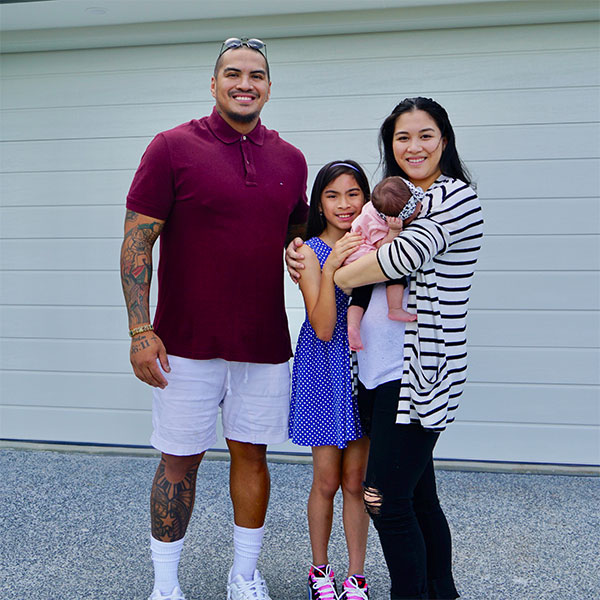 Young Home Owners Veronica & Jose
As a young family, having a place to call home that would be stable, secure and safe became top priority on the list of goals they set out to work toward.
Unfortunately like many families, saving while paying rent, buying groceries and paying the bills became a significant challenge. It was Darren and the No1 Team, that helped Veronica and Jose turn their home ownership goal into reality with our First Home Buyer Boost.
Home Builder Scheme Frequently Asked Questions
How do I apply?
No1 Property Guide's mortgage managers will be able to apply for HomeBuilder through your relevant State or Territory revenue office or equivalent authority as this is part of our start to finish process for our clients. Once the State or Territory Government that you live in (or plan to live in) signs the National Partnership Agreement you will be set to start your new home journey.
I am not a first home buyer- can I access Homebuilder?
100% Yes you can. Provided you meet the eligibility criteria, you can apply for a homebuilder grant. However, Homebuilder is not available for investment properties or to owner-builders. Have you applied to get approved for a home before? It can be difficult but do not worry No.1 Property Guide can help determine the best approval strategy for your circumstance.
What is Homebuilder?
Homebuilder is a short-term incentive grant that aims to help the construction market recover the COVID-19 pandemic. Eligible owner-occupiers (including first home buyers) will receive a grant of $25,000 to build a new home or renovate and existing home.
Am I eligible to receive Homebuilder?
To access HomeBuilder, owner-occupiers must meet the following eligibility criteria:
• you are a natural person (not a company or trust);
• you are aged 18 years or older.
• you are an Australian citizen.
• you meet one of the following two income caps: $125,000 per annum for an individual applicant based on your 2018-19 tax return or later; or $200,000 per annum for a couple based on both 2018-19 tax returns or later;
• you enter into a building contract between 4 June 2020 and 31 December 2020 to either: build a new home as a principal place of residence, where the property value (house and land) does not exceed $750,000; or substantially renovate your existing home as a principal place of residence, where the renovation contract is between $150,000 and $750,000, and where the value of your existing property (house and land) does not exceed $1.5 million;
The No.1 Property Guide will help you through the eligibility process as we understand it can be difficult to navigate the criteria.
When can I access Homebuilder?
HomeBuilder will be available for building contracts signed between 4 June 2020 and 31 December 2020, where construction or renovation commences within three months of the contract date. We have a variety of full term key, no hidden cost House & Land packages across Australia that can be completed in as little as 36 weeks. 
Will I get Approved for a home loan now that I have a larger deposit?
The New Homebuilder Scheme will increase your deposit however increasing your deposit does not necessarily mean you will be approved or can go to any Bank/Lender. You will still have to fit the Bank lending criteria which is dependent on multiple different components including age, income, credit history and number of dependants. No.1 Property Guide are home approval experts. We've helped hundreds of people get into the property market, even when they didn't think it was possible.
Can I Buy A House With No Or Low Deposit?
Absolutely! Buying a house with no or low deposit has made life easier for thousands
of first home buyers. Become a happy homeowner!
House and Land Packages for First Home Buyers with the New Home Builder Scheme
Once we know how much you can borrow, we can sit down and go over all your new home options. First Home Owners Grant QLD 2020
House and Land Packages for First Home Buyers with the New Home Builder Scheme
Once we know how much you can borrow, we can sit down and go over all your new home options. First Home Owners Grant QLD 2020
Become a happy homeowner today with the New Home Builder Scheme
---
---
Home Builder Grant
Qld government grants first home buyers
HomeBuilder grants
Home buyers grant
Homeowners grant
Home builder grant qld
New home grant
Home Builder Scheme
Home builder scheme eligibility
New home builders
First time home buyer grants
New home buyers grant
New HomeBuilder Scheme
First home buyers grant eligibility
First home buyers grant qld
First home buyers assistance scheme
Home builder scheme victoria
Government grant for home buyers
Apply for first home buyers grant
First home owner grant scheme
New first home buyers grant
First home new home grant
Home Builder Scheme Grant
Home builders grant
Home builder grant queensland
Home builder scheme nsw
New home Builder Scheme
New home owners grant
New homes gold coast
New home loan scheme
New home buyers grant
New home builders grant
New home buyers scheme
First home loan deposit scheme qld
Home builder scheme eligibility