Whether you're renting to live close to work or just can't save up a deposit, it can seem like renting is the only option these days. But there are advantages of buying a new home. With Darren Walters' no or low deposit new home system, there are ways you can get into the property market sooner.
That's why we're going to go over the advantages of buying a home, why it's the right choice for you, and how No1 Property Guide can help.
Buying a New Home Builds Equity & Wealth
Probably the biggest benefit of buying a home is that you get to start building your equity and wealth. One way to look at your mortgage repayments is like 'forced savings'. Imagine your home as a savings account and every mortgage repayment is a deposit into that. Over 25-30 years, that's a lot of wealth!
Statistics show that house prices double roughly every 10-15 years. Meaning if you decide to sell 10 or 20 years down the line, your home could potentially be worth twice what you paid for it!
At No1 Property Guide, we've seen many cases where property values have gone up nearly $100k just during the 2-3 months it takes to build the home! Property is historically one of the best ways to build wealth and that isn't changing any time soon.
Getting into the property market ASAP is the only way to truly take advantage of this capital growth. Even if you haven't got a 20% deposit, Darren Walters' no or low deposit new home system can help.
Taking your home with you into retirement rather than selling it comes with multiple benefits as well.
Owning a Home in Retirement
The best reason to own your own home going into retirement is pretty simple—you won't need to pay rent. You don't want to be using your retirement funds to pay off someone else's mortgage!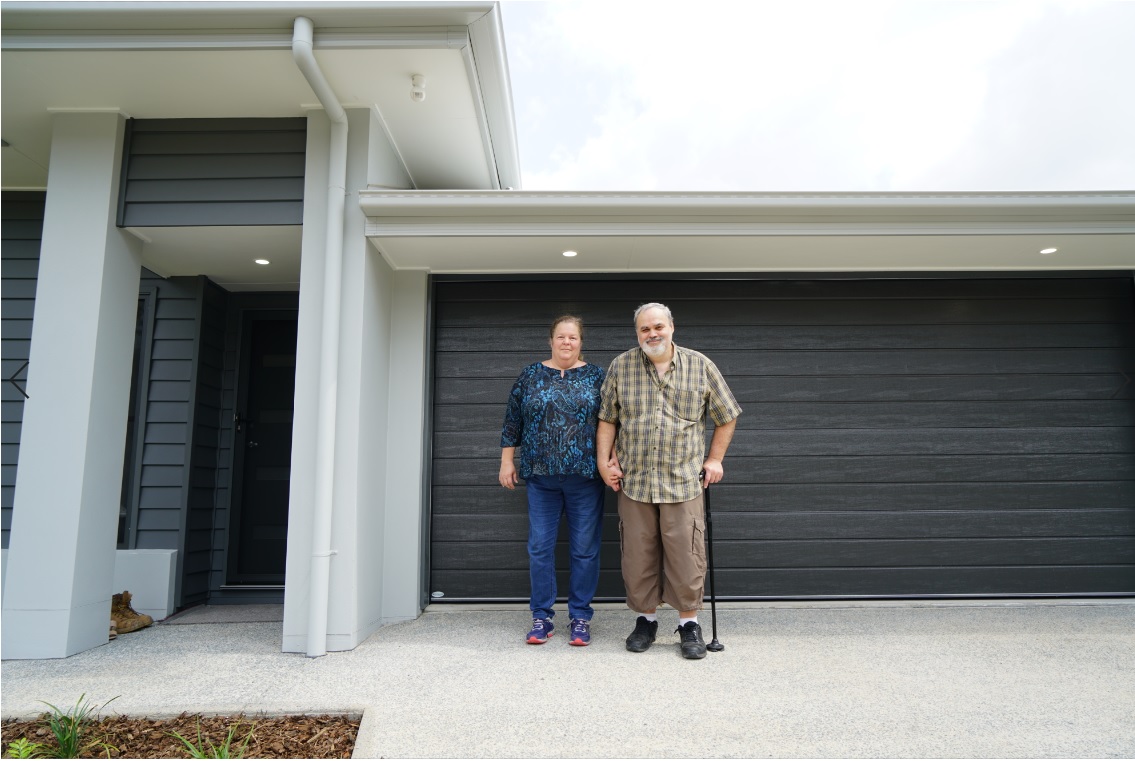 You'll also have somewhere to play with the grandkids or spend time on those hobbies you couldn't make time for during the 9-5 grind.
Homeowners also have an advantage when taking the Pension Assets Test, as your first home is not counted against your total assets, increasing your potential pension eligibility.
There are multiple ways we can help you secure a home, or multiple homes, before your retirement. Darren Walters' no or low deposit system provides an entryway into the market when it seems impossible. Or, you can talk to the No1 Property Guide team about our SMSF investment strategies and put your Super to work towards building your wealth and securing your retirement lifestyle.
Increased Security & Enriched Family Life
Outside of the tangible wealth benefits, there are plenty of intangible advantages of buying a home as well. The biggest of which is the security and peace of mind that owning your own home brings. Once you have your own home, you'll never need to worry about having to move suddenly because your landlord wants to sell the place, or that your rent will increase every time you renew your lease.
Darren Walters believes in chasing freedom and securing the life you want for yourself and your family. This belief is a big reason as to why he created his no or low deposit new home system. This system allows everyone an opportunity to access the property market—without needing to worry about saving the traditional 20% deposit that's further and further out of reach for average home buyers.
This lets you focus on what's most important to you and your family.
You'll Know Your Mortgage Payments
Speaking of rental increases, buying a home means you're going to know what you need to pay for the foreseeable future. If you're on a fixed-rate interest home loan, then you know exactly what your payments are, regardless of any changes in interest rates. But, even if you're on a variable home loan, interest rate changes generally don't affect your monthly payments as much as regular rent rises can.
At No1 Property Guide, our house and land packages are completely fixed price and turnkey. Meaning you'll know exactly how much your new build is going to cost from start to finish. Your new home will be 100% complete and ready to move into when you get the keys.
Buying a New Home Means More Privacy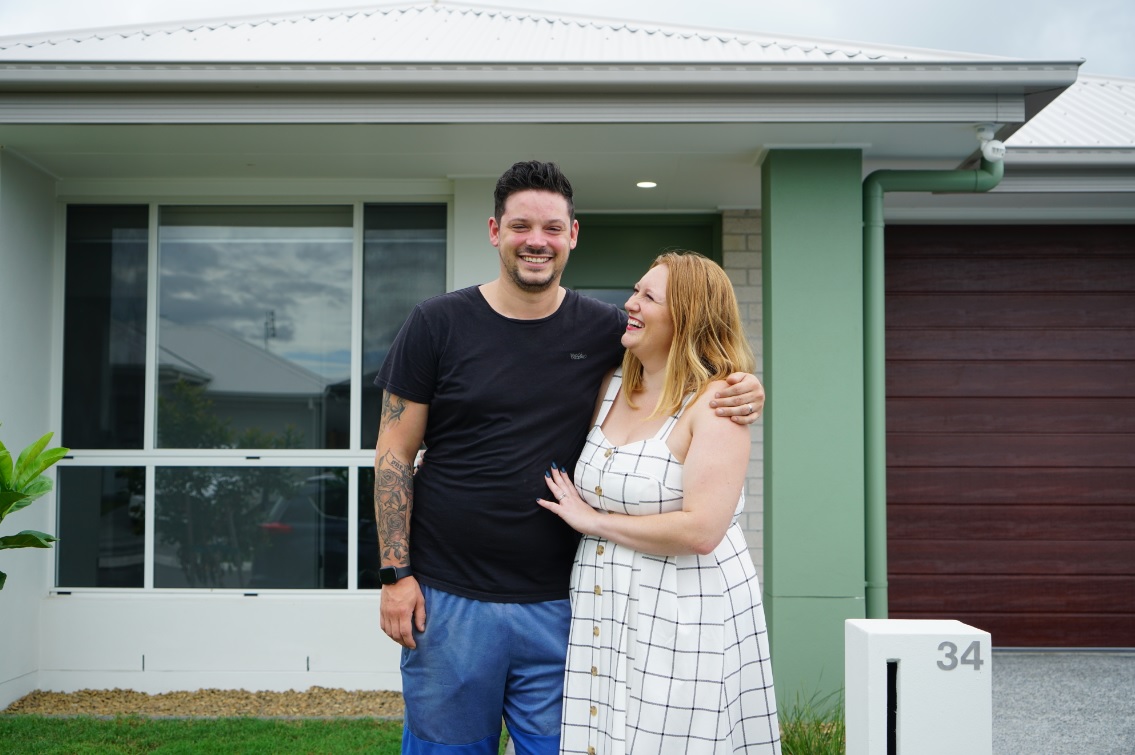 Sick of your landlord coming into your home every couple of months? Want to control who has keys and can access your home? Then buying your own home is the answer. There will be no more nosy landlords or prospective tenants walking through your home with little-to-no warning.
And if you want to increase your privacy with additional locks and security around the home, there's no landlord to stop you. You're free to install any additional privacy or security features to make your home feel more secure.
Renovating & Redecorating You Own Home
One of the biggest selling points for many potential home buyers is the fact they can renovate or redecorate their home however they like. Rental landlords will generally deny any request to renovate or redecorate if they don't have to. Even something as simple as hanging some picture frames can be turned down by the landlord.
If you own your home on the other hand, the world is your oyster. You can repaint your walls any colour of the rainbow, change your screen doors on a whim or put a picture frame on any wall you want.
Having total control over how your house looks and what aspects you can change freely is an invigorating feeling. And it's one of the biggest reasons many of our clients wanted to own their own home.
At No1 Property Guide, we make sure we include home buyers throughout the planning phase. We understand that many people may want specific colours or appliances used throughout the home and we believe in giving you the freedom to make those decisions for yourself. That's why, whenever possible, we'll give you multiple floorplan options to choose from that suit your borrowing capacity.
It's your home, you get to decide!
Buying a New Home Means Pets
If you've rented for any considerable amount of time, you probably know the struggle of renting with pets. Good luck finding a house for you and your border collie in the rental market. Not only are you competing with an ever-increasing number of renters. Every other pet owner (and their dog!) is going to be hunting for the same kind of properties you are. That's if you can even find a home where the landlord allows pets in the first place.
Owning your own home means you can have whatever pets your heart desires. Though if you buy an apartment there might be some restrictions that you'll need to consider. Which is just another reason why a no or low deposit house and land package with plenty of backyard space is a great idea!
So, Where Do You Begin?
If you've decided to escape the rental nightmare and buy your own home, then you need to know where to begin. First, you'll want to know your borrowing capacity. This lets you know what you can afford to buy and helps narrow down the areas and properties you can consider.
Whether it's your first home or you've owned before, No1 Property Guide is here to help. Darren Walters' specialised no or low deposit home loan system can help you gain access to a market where traditional lenders can't or won't help.
Contact our New Home Specialists to begin your homeownership journey. We'll work with you every step of the way. From finding the perfect house and land package, and finance, to pouring the slab and eventually handing over the keys to your brand-new home.
ARVE Error: src mismatch
provider: youtube
url: https://www.youtube.com/watch?v=bzwln_Xj6bA
src in org: https://www.youtube-nocookie.com/embed/bzwln_Xj6bA?feature=oembed&wmode=opaque
src in mod: https://www.youtube-nocookie.com/embed/bzwln_Xj6bA?wmode=opaque
src gen org: https://www.youtube-nocookie.com/embed/bzwln_Xj6bA