This week the Government announced its new Family Home Guarantee scheme designed to help single parents to buy property with just 2% deposit. Darren Walters, the founder and director of No1 Property Guide—the most respected no or low deposit new home company in Australia—celebrated the news, saying it was "a good first step towards getting Australian families out of the rental nightmare and into their own homes."
The new scheme, announced in the Federal budget, is aimed at the estimated 120,000+ single parent families around Australia. Predominately made up of single mothers.
But the new Family Home Guarantee will initially be limited to 10,000 places over 4 years.
To help single parents take advantage of the Family Home Guarantee, Darren is stepping in and fronting the 2% deposit for eligible customers to help get them into their own home sooner. Meaning single parents will be able to get their dream home with 0% deposit. And he's thrown in a $5000 furniture voucher on top as well!
Lowering the required deposit to 2% is a great move, but for many people it's not enough. I want to ensure the single parents around Australia are able to provide a home for their children, regardless if they have a deposit or not. That's why I'm offering to front the 2% deposit for single parents accessing the Family Home Guarantee."
Not having to save for a deposit or pay LMI costs on a mortgage is a big saving for any home buyer. And it will be a huge boost for single parents who already have so much on their plates. But, with the grant only having 10,000 spots available, over 4 years, Darren urged single parents to get in quick,
While there might be 10,000 spots available for single parents under this new scheme, that's currently spread out over 4 years. No one can know for sure whether they will limit it to 2500 spots per year. But, if you want to guarantee you get the best shot at getting a spot, then contact my team ASAP so we can get your application underway."
Criteria for the Family Home Guarantee
Like the First Home Loan Deposit Scheme and most Government schemes, there are a range of criteria that potential home buyers will need to meet to be eligible for the Family Home Guarantee.
These criteria include:
Applicant must be an Australian citizen
Must be a single mother or father
Income cap of $125,000 (for 20-21 financial year)
2% deposit (0% if using Darren's no or low deposit system)
The property being bought must be under the price cap for the area
*Price caps are currently TBD and will be updated as soon as they have been announced.
If you're unsure whether you qualify for the scheme, don't hesitate to contact our New Home Specialists. We will work with you to discover what your factual new home options are.
Note: These are only the criteria to be eligible for the Family Home Guarantee. You also need to be serviceable for the loan for the lender to approve you as well.
How Do I Apply for the Family Home Guarantee Scheme?
The good news is that applying for the Family Home Guarantee is easy with No1 Property Guide!
Your first step is getting pre-qualified. This will give us the basics we need to understand your situation and to find the right house and land package in your area.
Once you've done that, we handle all the paperwork for you. Our New Home Specialists will apply for the Family Home Guarantee and any other grants you might be eligible for. Once we've got the approval from your relevant state or territory authority, we can get your new build underway!
When Can I Start?
Unfortunately. the scheme doesn't start until the 1st of July. But that doesn't mean you can't begin your homeownership journey today!
If you think you're eligible for the FHG then complete our pre-qualification and talk to our team. We can begin the process for you today and then we'll handle all your paperwork and apply on your behalf as soon as spots are available.
And while you're waiting for the scheme to start, we can find the perfect house and land package for you and your family.
Contact Darren Walters and the No1 Property Guide team today to find out how you can access your dream home using Darren's no or low deposit system combined with the Family Home Guarantee. All with absolutely no deposit.
Frequently Asked Questions About the Scheme
I Am Not a First Home Buyer. Can I Access the Family Home Guarantee?
Yes. The Family Home Guarantee is available to single parent families—whether you've owned a home before or are a first-time buyer. As long as you meet the other eligibility criteria of course.
When Can I Access the Family Home Guarantee?
The Family Home Guarantee will be open for up to 10,000 applicants as of the 1st of July 2021. No1 Property Guide will be able to handle all of the applications for the scheme and any other grants you might be eligible for.
Will I Get Approved for a Home Loan Now That I Don't Need a 20% Deposit?
The new Family Home Guarantee will make it easier to 'save' a deposit for a home loan. But it doesn't guarantee you will be approved by a bank/lender. You will still need to meet the rest of the banks/lender's criteria. This is often where many home buyers struggle.
Darren Walters is an expert in all bank and lending policies. His no or low deposit new home system ensures you have the best possible chance of securing approval for your new home. We have helped thousands of renters become homeowners and we could possibly help you as well.
Can the Family Home Guarantee Only be Used for Existing Homes?
The FHG is applicable for all property types and single parents with dependent children. Whether you're looking at existing homes or want to build a new home, we can help you out. Simply fill in our pre-qualification and our New Home Specialists will handle all of the paperwork for you.
As a nurse and a single mum, Katherine has been working non-stop to care for both her kids and her patients. With so much going on she never really considered that she could become a homeowner as well. But with the help of Darren Walters and the No1 Property Guide team, she was able to get approved for her own home and will have a place to call her own to raise her family in.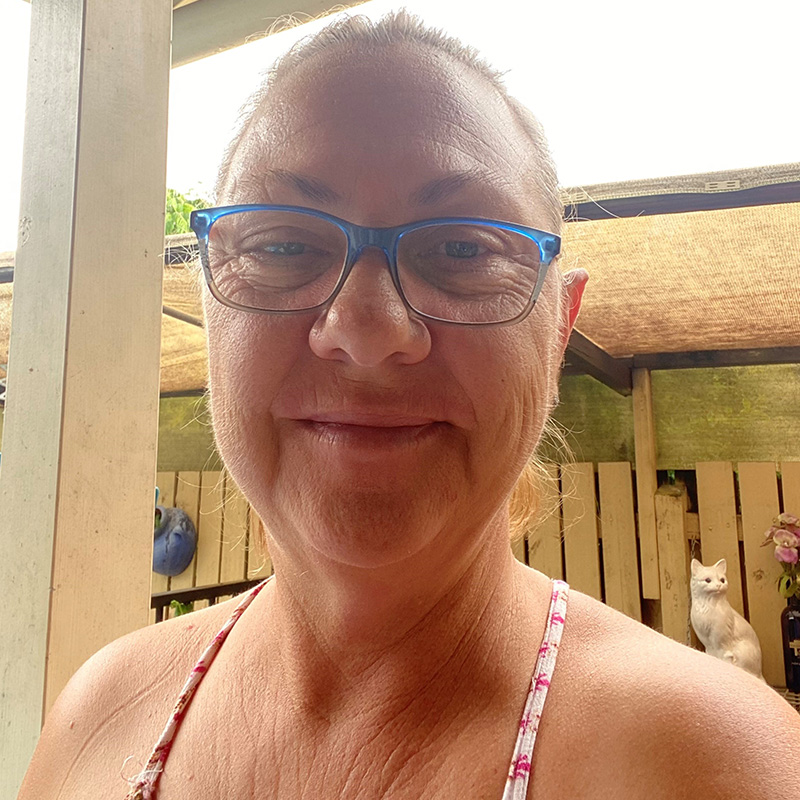 Happy Homeowner
Katherine
A long-serving ambulance officer and father, Jason was struggling to save a home deposit while being a single parent with a large family. And after 28 years of renting had almost given up ever owning his own home. But, after getting in touch with Darren Walters and No1 Property Guide we were able to help him achieve his dream and give him somewhere for him and his children to call home.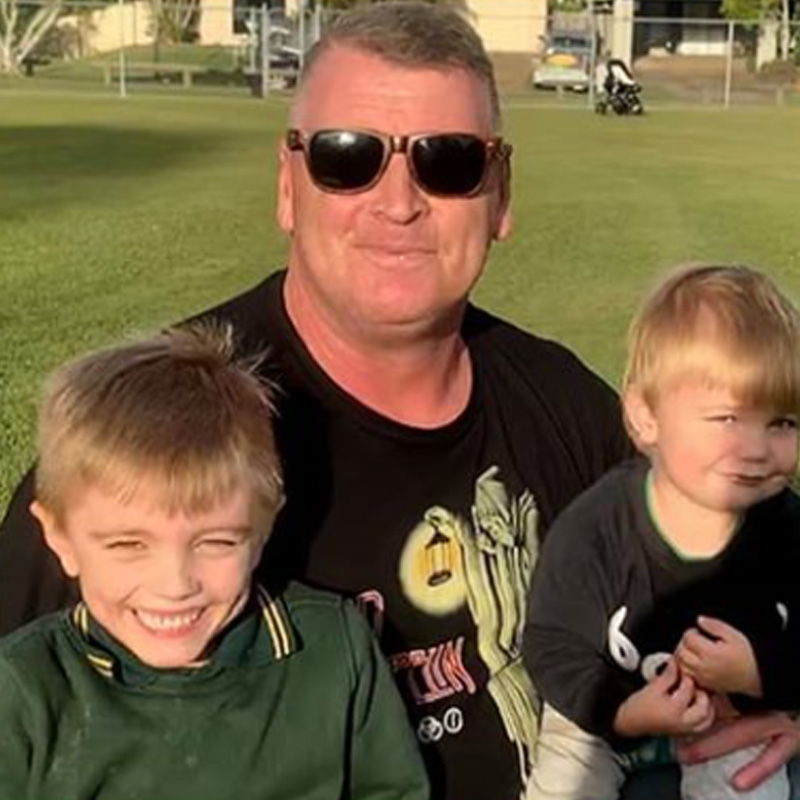 Successful Homeowner
Jason
As a single mother, Sylvia grew tired of the unpredictability that came with renting and instead sought to purchase a home of her own that would bring a more stable sense of security. But it soon became apparent she would not qualify to buy a home on her own. Determined to help, Darren Walters and the No1 Property Guide team worked with Sylvia and eventually she joined hands with her daughter Julia and now their family has somewhere they can call home.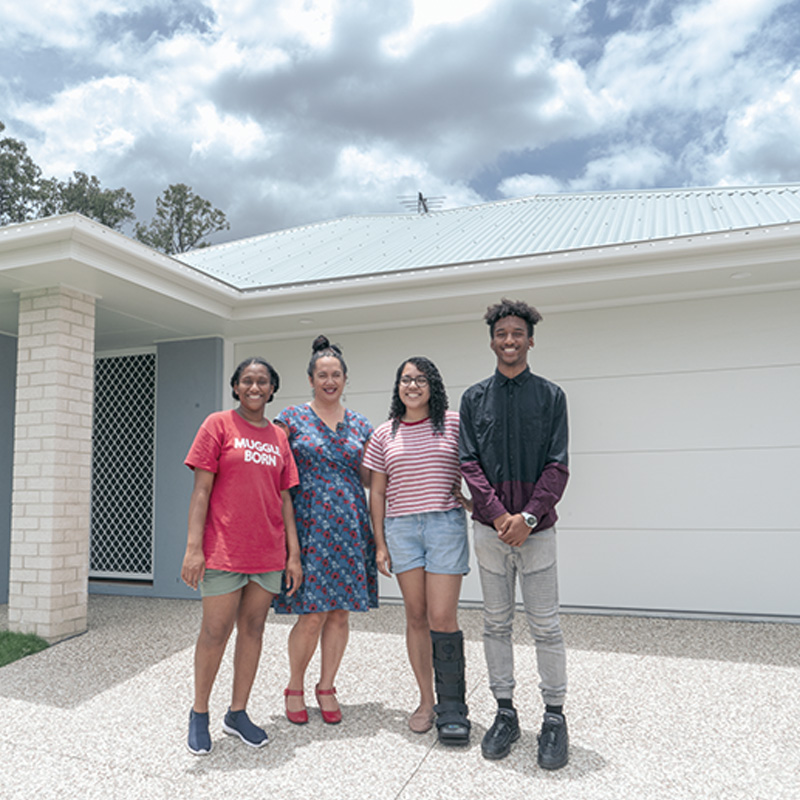 First Homeowner
Sylvia