'Borrowing power' is one of those industry specific terms which is often viewed as jargon. But having a good understanding of your borrowing power (also called borrowing capacity), is a crucial first step when buying a home.
In fact, calculating your borrowing power is the first step in Darren Walters' no or low deposit new home system at No1 Property Guide. It's a vital part of our process that allows us to provide you with all your factual new home options.
Firstly, What Does Borrowing Power Mean?
In its simplest form, borrowing power refers to the amount of money you can borrow based on your circumstances.
Generally, people with higher disposable income and fewer debts have a stronger borrowing capacity.
Most lenders will assess:
Your ability to make the repayments on the loan
Your cash flow
Any existing financial commitments you might have
This can actually be good news for you. Your borrowing capacity is not entirely based on your salary. In fact, a high income does not automatically mean a high borrowing power. Particularly if you have a lot of existing financial obligations. And, as a result, a low income doesn't automatically mean you have a low borrowing capacity.
In the end, it's a combination of your income versus your debts, and your own personal situation, that will determine how much you're able to borrow.
ARVE Error: src mismatch
provider: youtube
url: https://www.youtube.com/watch?v=3TLxw8nN2QE
src in org: https://www.youtube-nocookie.com/embed/3TLxw8nN2QE?feature=oembed&wmode=opaque
src in mod: https://www.youtube-nocookie.com/embed/3TLxw8nN2QE?wmode=opaque
src gen org: https://www.youtube-nocookie.com/embed/3TLxw8nN2QE


Borrowing Power Example
There's an old rule that suggests a household should spend a maximum of 30% of their monthly income on housing expenses. And a lot of traditional banks and lenders will use this to calculate what you can borrow.
While this is a good place to start when figuring out how much you can actually afford to borrow, we know this method isn't as precise as Darren's system, and won't work for everyone. Our simple pre-qualification form will give you an accurate estimate of your borrowing capacity. One that's tailored to your personal situation, rather than a generic calculator with no personalisation.
Darren Walters' pre-qualification process is designed to tailor your borrowing capacity to suit the lender's criteria. This means that when you go to apply for finance, there's a 90%+ chance you'll be approved!
Why is Borrowing Capacity Important?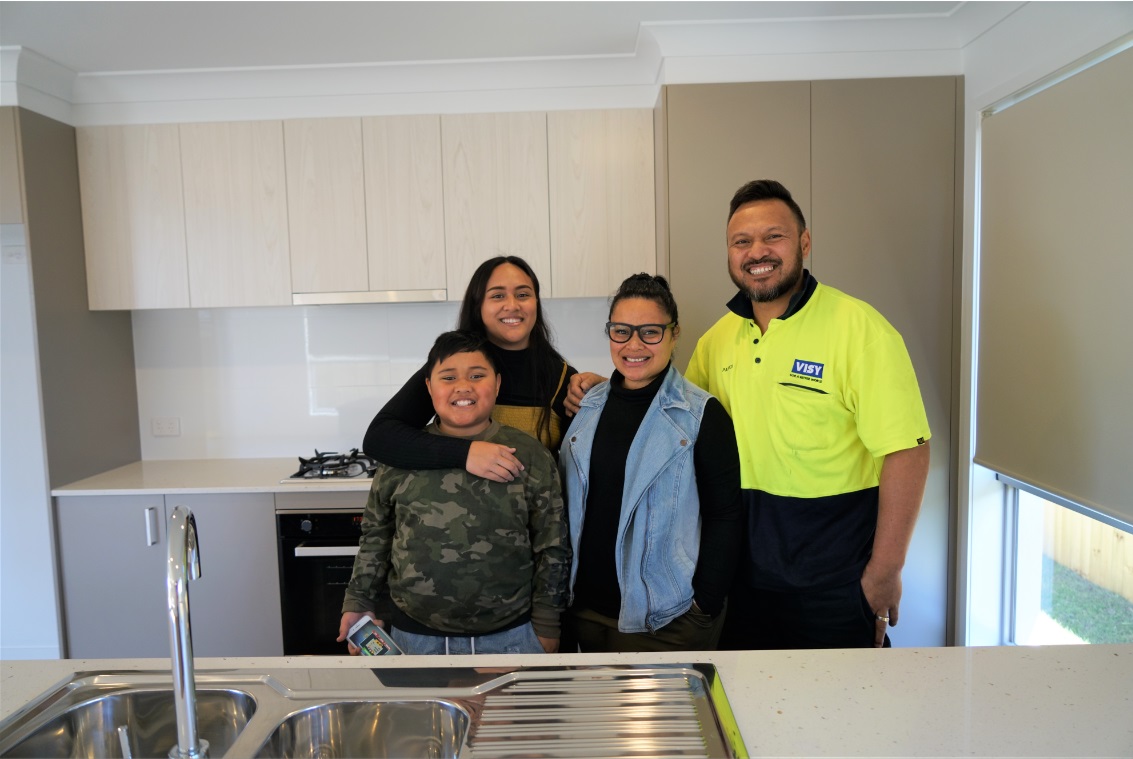 Borrowing power is important as it will guide you towards what kind of property and location you can afford. Without knowing your borrowing capacity, you might start your homeownership journey looking at an area that's too expensive for your budget. Or you might think you can't afford your dream home when you actually can.
Having a clear understanding of the areas you can afford will ensure you don't go astray early on in the process. It'll also make it easier for our New Home Specialists to find the right house and land package for you.
Without understanding your borrowing capacity, our team won't be able to accurately show you blocks of land or floorplans, as we won't know whether you'll have the borrowing power for them. That's why we place such an emphasis on calculating your borrowing capacity and always begin our no or low deposit new home process with this step.
So, How Can No1 Property Guide Tell Me What My Borrowing Capacity is for a Home Loan?
Our in-house Borrowing Power Calculator System takes on board your unique circumstances to calculate and assess your borrowing capacity accurately. For example, some things we assess include:
Your living expenses
Other income avenues
Various financial commitments
Our calculations are normally based on no or low, non-genuine savings policies.

The first step to calculating your borrowing power is filling in the pre-qualification form so we have all the basic details we need to assess your situation.
Of course, your borrowing capacity is subject to final approval and can obviously change if your circumstances change.
Our assessment process is quick and easy, yet precise and educational. The goal is to provide you with as much information and advice as possible so you can make your own informed decisions.
Want to Find Out Your Home Loan Borrowing Power?
The best way to find out your borrowing power and start working towards your new home, is to fill in our pre-qualification and let our team calculate it for you.
It's a simple, 3-step process:
01
Basic Details
Firstly, supply your basic details, this will allow our team to calculate your home loan borrowing capacity.
02
Secure & Apply
Once we have found the perfect new home package to fit your capacity, you can secure your lot/new home. Our Mortgage Managers will then start your approval process.
03
Let's Build/Move in
Now for the fun and exciting part, if you're building, you'll get to start the building process. If you've bought a newly completed home, you can go straight to moving into your new home.
Finding out your borrowing power isn't scary thanks to Darren's system.

You can rest easy knowing that No1 Property Guide will be with you every step of the way.
Got a deposit? Great. We have low deposit options available, and even a small amount of cash can help us build you a custom home. With as little as $7000 we can provide you with custom additions to your new build, like ducted air conditioning or a swimming pool.
No deposit? Not an issue! Our no deposit house and land packages have helped thousands of renters find their way into the market.
If you want to stop renting sooner, then it's time to find out your borrowing power. Fill out our pre-qualification form and we'll be able to take a look at your situation and inform you of your factual new home options. From there you'll be able to make key decisions about your new home and start planning your future.