If you're just starting your home buying journey, all of the options between different builders and what they offer can often seem daunting. From the different inclusions to the pricing, there's so much to consider. But one thing many don't consider until it's too late is whether your new home is turnkey, or a full turnkey package.
Not sure what the difference is? Don't worry! Darren Walters has helped thousands of renters enter the property market with his no or low deposit system. And he is here to guide you through the difference between a turnkey home and a full turnkey house and land package from No1 Property Guide. As well as everything you need to know to make the right choice when building your new home.
What does Turnkey Mean?
First off, what does turnkey mean? Turnkey basically means you can turn the key and move right in. Outside of the property industry it can be summed up as a complete service or product ready for immediate use.
What is a Turnkey Home?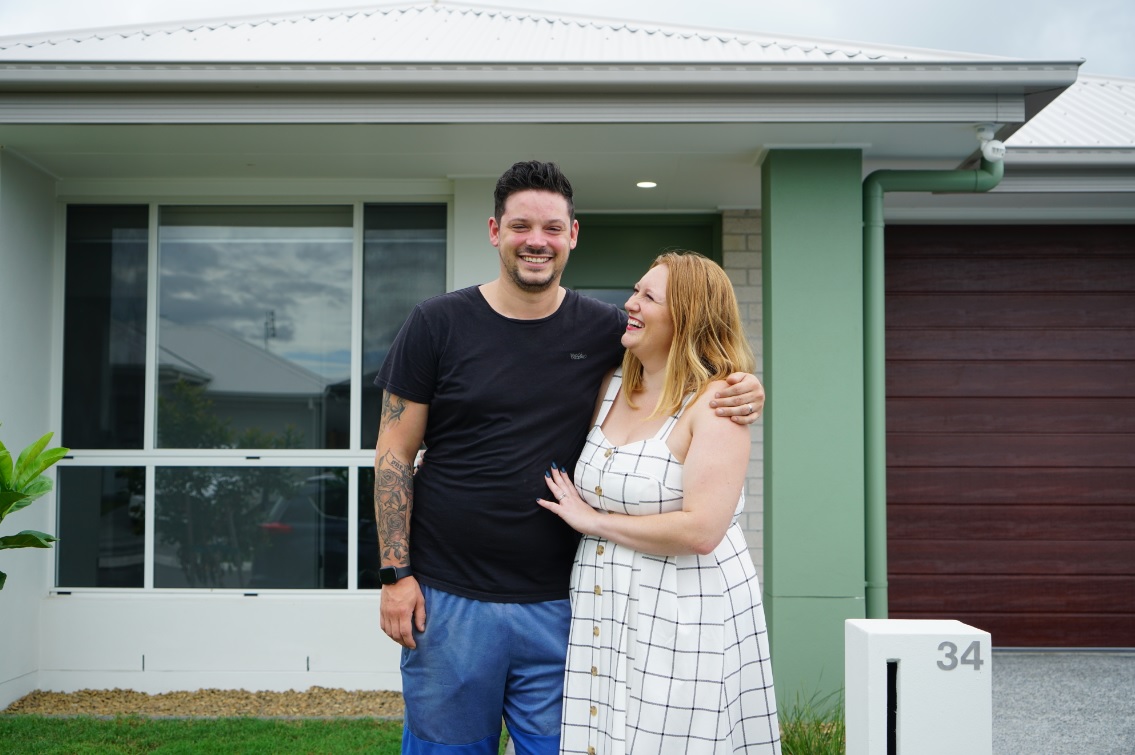 A turnkey home is a property that's 100% ready to move into. So, you should be able to simply 'turn the key' and move into your new home straight away. However, turnkey has different meanings to different builders, and many won't include some basic features.
To some builders, a turnkey home is the bare minimum, 4 walls, a roof, and utilities. While others might include internal paint and window treatment, but no driveway or clothesline.
These builders will either charge you cash to include those features, or you'll need to have them done by someone else after your home is built.
What is a Full Turnkey Home?
A full turnkey home is a new home that is truly turnkey. It means it has everything you'd expect to have in a new home and it's 100% ready to move into. These full turnkey house and land packages are what No1 Property Guide specialises in.
What to Watch Out for in a Turnkey Home
If you're considering a turnkey home, there are a few things you'll want to look out for. One of the most basic marketing tricks is for a display home to include the best of the best. Every tap, fan, light or benchtop will be the most premium option.
In almost every case this is not what you'll get.

Make sure you check the inclusions on your contract and that they match what you were expecting. And understand that the display home they showed you is most likely not what you'll get.
While you're comparing the inclusions on the contract, look for what isn't included as well. Has your builder included a driveway? What about the clothesline and letterbox? They may seem like obvious inclusions, but it's easy to be caught out paying extra to get them included after you've signed your contract.
Read through the inclusions on your contract and compare them to what you'd expect you'd get. If you're not sure you've thought of everything, have a look around your current home and see what isn't included.
Or talk to our New Home Specialists and discover why our full turnkey house and land packages are the best option on the market. They include everything at a fixed price!
Are Turnkey Properties Worth it?
That depends if the property is full turnkey, or just "turnkey". If you're going through No1 Property Guide, or a builder that actually includes everything in their turnkey package, then it's worth it.
At No1 Property Guide, we certainly think turnkey packages are worth it. Which is why every single new home we build is 100% full turnkey and ready to move into.
"One thing many don't consider until it's too late is whether your new home is turnkey, or a full turnkey package."
At the end of the day, full turnkey properties provide security and peace of mind as you'll know exactly what you're going to get.
Benefits of a Full Turnkey Package from No1 Property Guide
There are plenty of benefits to a full turnkey home from No1 Property Guide, the most obvious of which is that everything is included. When we present you with a contract, you can rest easy knowing everything you'd expect to see is in there.
We also only deal with fixed price contracts. A lot of the time, if you're dealing with a builder, any delay in weather or a mistake during the quoting process can mean you end up having to pay more for your new home. With our full turnkey homes, the price in the contract is the exact price you'll pay.
Of course, there's also the added benefit that we can do these amazing turnkey homes for no or low deposit! Darren Walters' no or low deposit new home system enables us to provide renters an opportunity to escape the rental nightmare and get into their own homes.
Whether you're just getting started on your homeownership journey or you're ready to buy, talk to the No1 Property Guide team today. Darren Walters' pre-qualification process is quick, simple, and allows us to tailor a turnkey package to suit your needs and budget.
ARVE Error: src mismatch
provider: youtube
url: https://www.youtube.com/watch?v=4yA-XVv5hu4
src in org: https://www.youtube-nocookie.com/embed/4yA-XVv5hu4?feature=oembed&wmode=opaque
src in mod: https://www.youtube-nocookie.com/embed/4yA-XVv5hu4?wmode=opaque
src gen org: https://www.youtube-nocookie.com/embed/4yA-XVv5hu4


Check more about our Turnkey Package: