Buying a block of land in Australia and building a new home is the dream for many renters. And while it may be tempting to buy the first affordable block you can find; we've learnt over the years that not all land is considered equal.
So, to help you understand how we select where we build our 100% full turnkey house and land packages, No1 Property Guide CEO and founder, Darren Walters, has put together this list of the top 5 things he considers when buying a block of land.
Location, Location, Location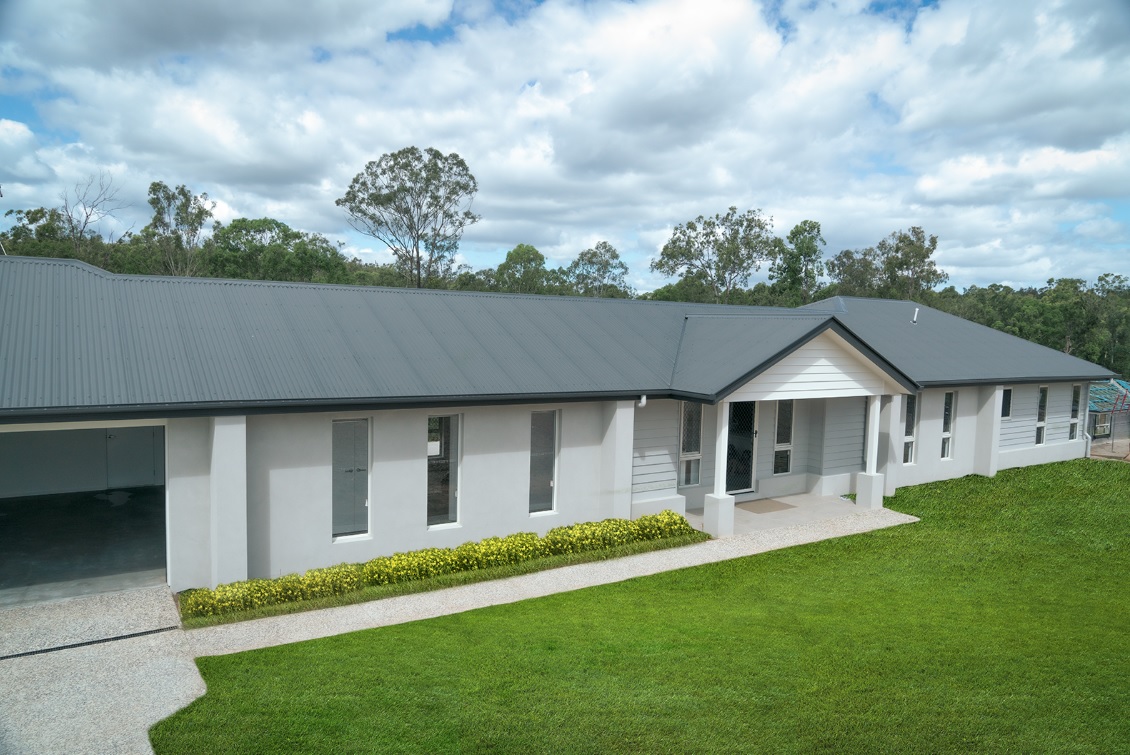 There's a reason everyone knows the phrase. Location is one of the most crucial steps when you're choosing a block of land. Darren understanding how and why land increases in value is one of the reasons so many of our clients give us glowing 5-star reviews.
Darren's 20+ years of experience mean he's got a keen eye when it comes to capital growth. No1 Property Guide only develops in areas where he believes we can potentially provide clients with good capital growth.
A big focus of ours is new estates which already have everything you need planned out, like roads and infrastructure. This ensures we can situate our clients into homes that have all the facilities they will need from day one.
Legal Considerations & Zoning
When we're looking at buying a block of land, something we always consider are any zoning and legal considerations. Some areas have strict building legislation so knowing what is and isn't allowed in select areas is a must.
However, because we often deal directly with developers, we're able to reduce these costs. This helps to lower our costs and we can then pass those savings back onto you.
Access to Utilities
Because we focus primarily on estates, utilities are something we can organise easily 99% of the time. We ensure all of our new builds have access to base utilities like gas, electricity and water before we package them for a client.
Of course, if you're looking to buy your own block of land this is something you'll need to consider. A block of land out in the sticks might seem more affordable, but if there's no easy access to utilities, you'll need to pay to have them installed. Which can rack up a bill real fast.
Read more about buying a block of land:
Suitable Floorplans & House Designs
After more than 20 years in the industry, Darren Walters has gained the experience and knowledge to know the kinds of properties that sell well and increase in value over time. While unique designs and architecturally challenging houses can have substantial value, they're also far more expensive and not accessible for the majority of renters struggling to break into the property market.
When we're looking at a block of land, we always take into account the floorplans we have available in the region. We try to ensure we have at least 2 options, if not more, that will work for that block. Having multiple options ensures our clients can get the best fit and gives us more options when we calculate the borrowing capacity.
We always aim to fit a 3/4-bedroom home on any block of land that we acquire. As well as a decent backyard so there's room for the kids and pets to run around.
Of course, we're able to work with almost any block of land, whether it's smaller or larger. Some of our clients have wanted acreage blocks with floorplans to suit, or smaller blocks with a focus on a functional home. And of course, we were more than happy to deliver!
Resale Value
Finally, a big factor when Darren Walters is searching for a block of land is the resale value. Everything we do at No1 Property Guide is about servicing the client, and that means after you've bought the home as well! We only build and develop on land that Darren believes can provide good future capital growth for our clients*.
Past results show us that property values tend to double every 10-15 years. So almost any block of land in Australia will see a good return. But the costs to develop, get access to utilities, as well as previous growth for the area, can impact the resale value in the future.
That's why we take so much into account when picking the land we offer to our clients!
How Can No1 Property Guide Help You?
Buying land and building a house on it sounds like a dream come true for many first-time homebuyers. But sometimes it's a hassle. That's why we take the burden off you.
Our fixed price, full turnkey house and land packages mean you don't need to worry about finding a suitable block of land, or a qualified builder. We handle all of it for you!
No1 Property Guide specialises in getting renters out of the rental nightmare and into their own dream home with Darren Walters' no or low deposit new home system. Whether it's a convenient house and land package we source for you, or you've already got your eye on a block of land and want a custom build to match it, our expert team can help you every step of the way.
To get started, simply fill in our pre-qualification form. These basic details will allow our New Home Specialists to calculate your borrowing capacity and work out exactly what all of your new home options are.
Buying a Block of Land in Australia
ARVE Error: src mismatch
provider: youtube
url: https://www.youtube.com/watch?v=oHCfxiWKjfU
src in org: https://www.youtube-nocookie.com/embed/oHCfxiWKjfU?feature=oembed&wmode=opaque
src in mod: https://www.youtube-nocookie.com/embed/oHCfxiWKjfU?wmode=opaque
src gen org: https://www.youtube-nocookie.com/embed/oHCfxiWKjfU


*All information in this article is generic in nature and does not constitute financial advice, a guarantee of house/mortgage approval, or of investment return. No1 Property Guide takes care to provide the most accurate information possible but changes outside of our control can change the accuracy of information in this, and future articles. Always consult with a financial expert or advisor before making any decision. No1 Property Guide takes no responsibility for decisions you make regarding property, investment, budgets or finances based off this article, the No1 Property Guide website, or any outside information.