Building a new home can seem like a massive project. Finding land, picking a builder, designing your floorplan, there's a lot that can go into building a new home. Which is why turnkey house and land packages are so popular.
Full turnkey house and land packages mean you buy your land and the home package at the same time. You can just turn the key and move right in as the house will be 100% completed. So, you only need to pick between available floorplans and your façade.
But how do house and land packages work? At No1 Property Guide, Darren Walters and the team specialise in providing no or low deposit new homes, and we deal with house and land packages every day. So, let us guide you through the benefits and why you should consider a house and land package for your new home.
The Convenience of a Turnkey House & Land Package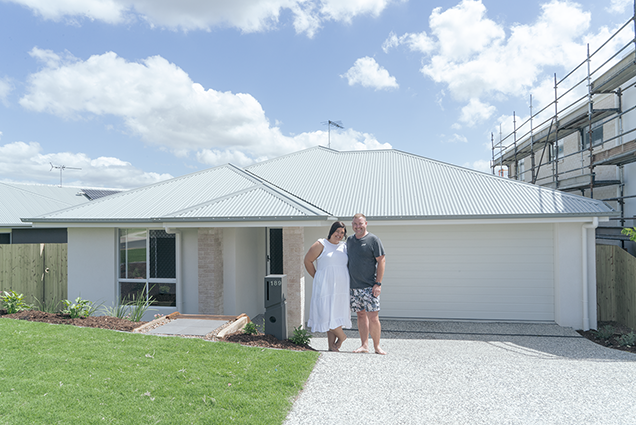 Possibly the most common reason many homebuyers consider a house and land package is the convenience. The fact that the land and house build are already bundled into a neat package makes the whole process simple and much less stressful.
Of course, there's also the fact that Darren Walters' no or low deposit system makes escaping the rental nightmare possible with affordable house and land packages throughout Australia. We're able to source land and offer a range of floorplans that will suit any block. This means instead of needing to become an expert in property design, you can simply pick one of our provided floorplans that suits your borrowing capacity.
Turnkey House & Land Packages are Affordable
Along with the convenience, house and land packages are also generally more affordable than buying an existing home. Or even buying the land and the house build separately. No1 Property Guide is able to source these blocks at an affordable rate, due to the relationships Darren Walters has built with developers and builders over the past 20 years.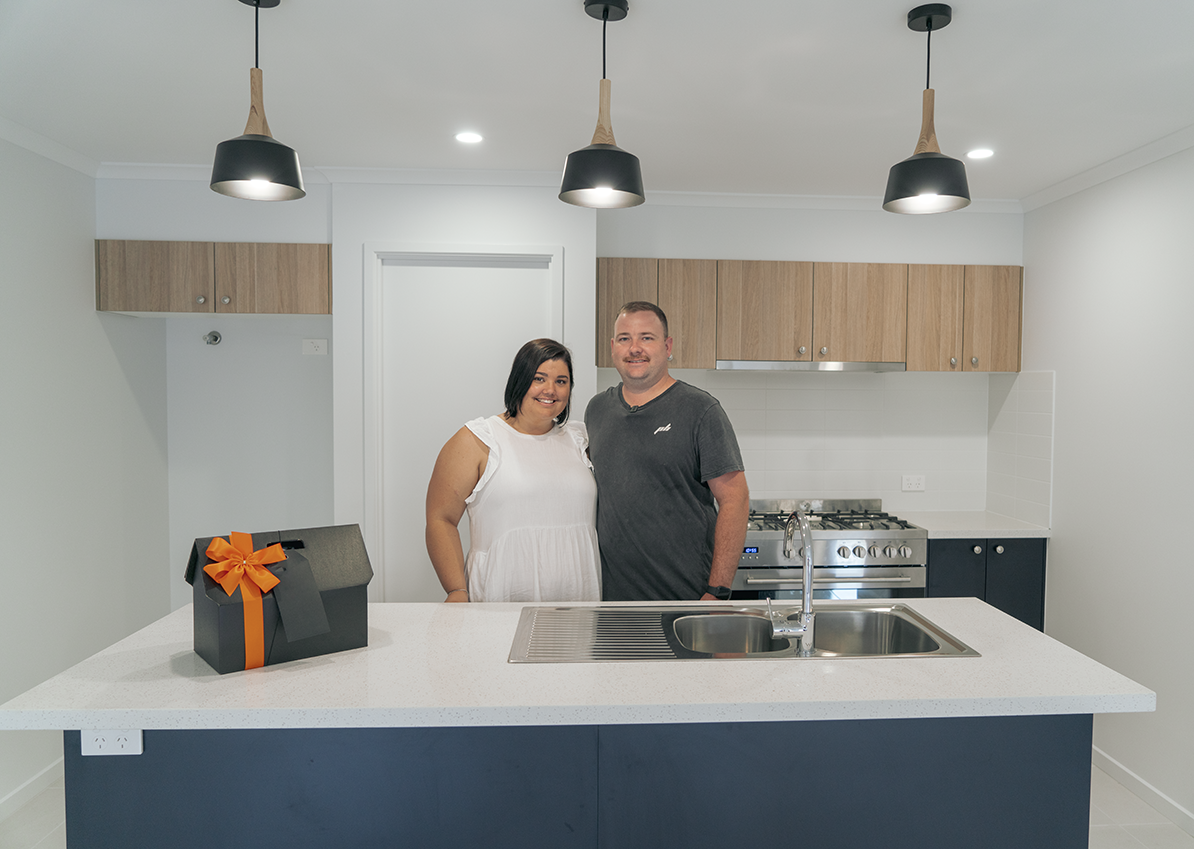 On top of that, stamp duty is only charged on the price of the land, as the house doesn't exist at the time of purchase. This can be a huge saving if you're not eligible for a stamp duty exemption or concession.
Another factor for affordability is the location. Most of our house and land packages are available out in the suburbs where land is more readily available. This also means it's more affordable than a home in an established or inner-city area. Giving you more options to enter the property market, without losing access to amenities and facilities you'll need day-to-day.
Many of our clients think it's too expensive to get into the property market. But that's only true if you're trying the old-fashioned way with a 20% deposit. Darren Walters' no or low deposit system is an affordable option that enables renters to get out of the rental nightmare without the burden of needing to save a massive deposit.
Quicker & Easier Than Finding the Land & A Builder Separately
It should be no surprise but combining your house and land into a single package makes the process much quicker than doing each part individually. This means you'll be able to move in sooner than if you had picked out a builder and floorplan yourself.
Of course, if you're ready to move and looking for the quickest deal possible. You can try one of No1 Property Guide's fixed price turnkey house and land packages for completed builds.
These are that packages are already built when you buy them. You can even move in within as little as 21 days sometimes.
Clear Upfront Pricing
Arguably the biggest reason to consider a house and land package is the clear upfront pricing. Most house and land packages will have a set price laid out that covers everything included in the build.
Just remember, there will be companies out there that don't have that clear, upfront pricing No1 Property Guide does. We include the total price of everything in the contract of your house and land package. So you know exactly how much it's going to cost from start to finish.

In fact, we only deal in fixed-price full turnkey house and land packages. Meaning you can move in as soon as your new home is 100% built.
However, there are many builders out there that won't include basic features like driveways or fencing in their pricing and you'll need to pay them extra for that.
If you're unsure what's included in your house and land package, don't be afraid to ask!
So, Where Do I Begin With Your Turnkey House & Land Packages?
The first step you need to take is getting pre-qualified and discovering your borrowing capacity. This will give you an idea of what you can borrow and will enable us to tell you what suburbs and areas you can afford.
Then, it's time to find the right house and land package for you. Darren Walters and our New Home Specialists at No1 Property Guide have built relationships with developers and builders across Australia over the last 20 years. Ensuring we're able to find affordable registered land and build your dream home on it at a competitive rate.
Interested in how one of our low or no deposit house and land packages works? Or maybe a fixed price turnkey house and land package sounds like what you're after? Then contact one of our New Home Specialists to discuss how No1 Property Guide can help you get out of renting and into your own home sooner.
ARVE Error: src mismatch
provider: youtube
url: https://www.youtube.com/watch?v=EPa-NsKEx8g
src in org: https://www.youtube-nocookie.com/embed/EPa-NsKEx8g?feature=oembed&wmode=opaque
src in mod: https://www.youtube-nocookie.com/embed/EPa-NsKEx8g?wmode=opaque
src gen org: https://www.youtube-nocookie.com/embed/EPa-NsKEx8g